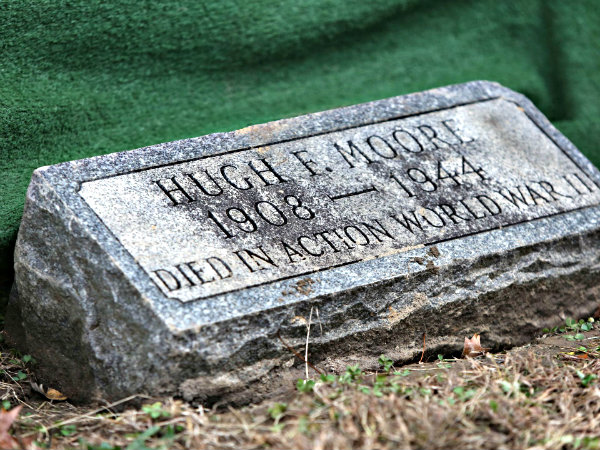 Elkton, Maryland – After going missing when the B-24D Liberator he was serving as an engineer crashed on the 10th of April, 1944, Tech. Sgt. Hugh Moore became no more than a name among the estimated 405,399 WWII American soldiers who died during the war. The only thing was, there wasn't any physical proof. His body was never found. But after 70 long years, his family finally gets the painful but satisfactory closure to his death — a part of him had come home.
The fateful day of April 10, 1944 saw the crash of the war plane Hugh Moore was in. However, any hopes that any of the crew men survived were thwarted with the letters the army sent to the families of the servicemen aboard the Liberator including the Moores. The said notice stated that though there were four airmen who were able to parachute safely into Madang Province in New Guinea, they were killed by the Japanese soldiers in the area. Furthermore, the letter said that the aircraft, after it crashed, "exploded and burned down".
After receiving the heartbreaking news about their son, Hugh Moore, Edward and Emma went on to buy a grave plot at the Cherry Hill Methodist Church Cemetery located 2 miles north of Elkton. They, then, bought a footstone  2 feet wide and had their son's name inscribed with it along with the family headstone. Finally, they had it set on the plot they bought. It was their way of preparing for their son's arrival. If his body was ever found, then, he would have his final resting place.
Seven decades forward. These hopes have finally come true. Right on Veterans Day, November 11, the remains of Hugh Moore were finally interred in that grave plot his parents purchased for him.
His memorial service was packed with the attendees reciting the Pledge of Allegiance and singing the song My Country, 'Tis of Thee while civilian and military pallbearers carried his flag-adorned casket.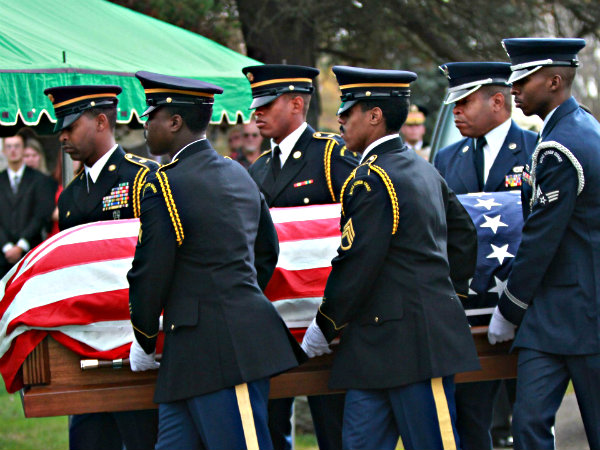 Recovery and identification of the remains of Tech. Sgt. Hugh Moore had, like the other identifications of missing servicemen, been a long and strenuous process. It was way back in 2001 when a POW/MIA Command's team spotted the wreckage of the B-24D in Nubia Village which is located west of Hansay Bay. The team were then able to discover human remains among other materials within the area after a series of surveys.
But it wasn't until September 11 of this year that the Pentagon let out an announcement that Hugh Moore was among the seven crew members positively identified from the remains found during the search.
Charles Moore, a nephew of Hugh Moore, admitted that after being missing for seventy years, his uncle was but a fading memory to them. Edward and Emma, his parents, have long been gone and so were his five brothers and three sisters.

He added that his last memory of Hugh Moore was when he was 7 years old. The latter had come home that time from training to bid his farewell before going on active duty. But according to Charles, he never knew that a cousin, Mildred, and her daughter, had provided DNA samples for the future identification of the remains of his uncle Hugh Moore. Both the DNA donors had already passed away, too.
The coming home of Hugh Moore is such an amazement to his family. One of Moore's great grand nieces, Diane, said that they never thought it was a possibility. meanwhile, Charles Moore attributes his uncle's coming home to being a miracle.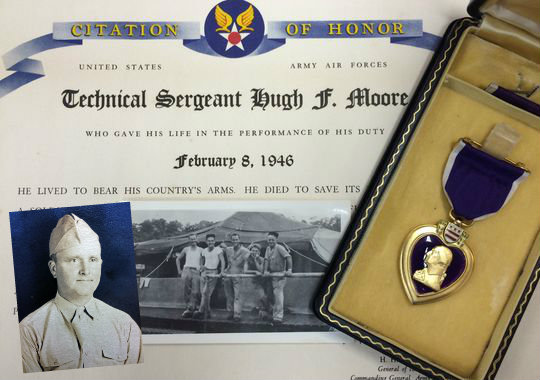 As the words of Army chaplain, Col. Mark Penfold, said while standing before the footstone of Hugh Moore's grave plot now weathered with time, though the Tech. Sgt. was reported missing in action for the last seven decades, he was never missing in God's eyes.