Martin Gelb, a WWII spy and one of the Nazi's most wanted men, has passed away aged 101. Gelb fought the Nazis from the inside, earning a reputation amongst the German ranks. He passed away on Monday, August 30, 2021, three weeks before his 102nd birthday. As a member of the OSS, Gelb's wartime exploits were classified until 2008.
Gelb, who was born in Brooklyn, NY on September 27, 1919, was described as "a very humble, ordinary man who led an extraordinary life," by his daughter, Nancy Gelb-Sag.
He joined the military in 1940 before the US had even entered WWII, and eventually became a member of the Office of Strategic Services (OSS), the precursor to the CIA. His service in the OSS would take him on missions that sound like the plotlines of Hollywood movies.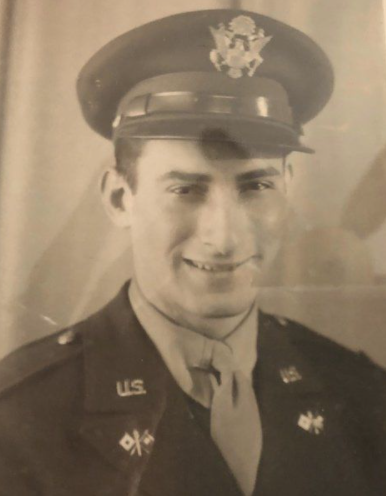 Gelb was an expert radio operator and proficient with Morse code, which was useful skills for the Allies' intelligence services. He would serve in the OSS under legendary intelligence officer William "Wild Bill" Donovan, working alongside European resistance movements to identify and capture war criminals and people of interest, such as scientists.
Gelb entered Europe with the D-Day invasion. "I was assigned to an advance radio group that would contact resistance fighters," Gelb told the Boston Herald in a 2019 interview. "Everything was secret. So secret."
Much of the activities of OSS operatives required the ability to think on your feet and improvise. Charles Pinck, the president of the OSS Society, said "The ideal OSS candidate was described as a Harvard PhD that could handle himself in a bar fight."
"I was asked to do a lot of strange things, but you follow orders. It did get a little crazy," Gelb said.
On one occasion, Gelb was tasked with capturing a German engineer but was beaten to them by the Soviets, who were equally interested in that particular individual.
However, Gelb also witnessed the horrors of WWII in person when he helped liberate Buchenwald concentration camp, one of Nazi Germany's deadliest camps. Gelb rarely speaks of what he saw, but a note on the back of a photo he took at the camp gives a cold insight.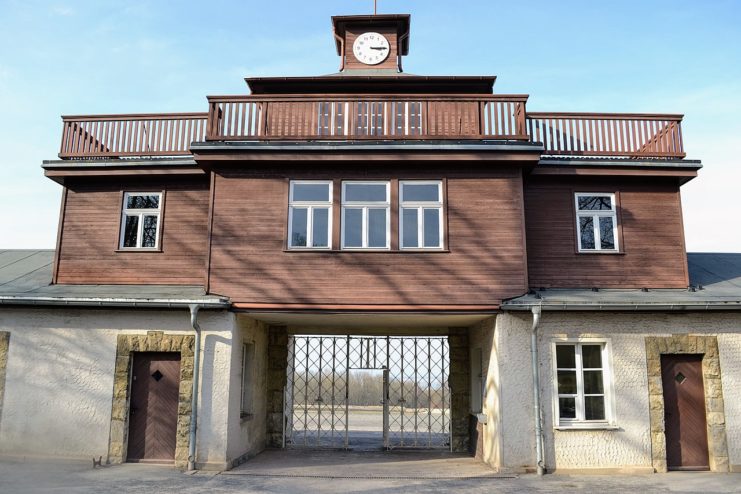 "This is one of the few sights left behind at Buchenwald prison. I took this and many others. the furnaces were still smoldering with bodies in there when we reached there. Stacks of bodies were found all over the camp. Hundreds of others were too far gone and dying of starvation in the filthy barracks that house 1,000-1,800." The note reads.
As a Jew, Gelb was angered by the persecution of fellow Jews in Europe, which motivated him to continue on his deadly path.
"I was pretty wild and uncontrollable but they kept promoting me," Gelb explained. "I resented the treatment that the German people, and particularly the Polish people, gave the Jewish people. It just upset me."
When the war ended, Gelb assisted in establishing communications at Nuremberg, according to his obituary. He continued to use his skills in civilian life as an engineer at the NY Telephone Company, before retiring in 1976.
As his service in the OSS was classified, Gelb was unable to talk about his experiences.
"I never spoke about the war, what I did or what the problems were," he said. "It was classified. … My wife, my daughter, my son never knew what I did. It was just a part of my life that was over."
OSS records were released to the public by the National Archives in 2008, which finally allowed Gelb to receive the praise he had been denied.
At the age of 101, Gelb passed away on August 30, and was buried at the New Hampshire State Veterans Cemetery on Thursday. He is survived by two children, four grandchildren, and 5 great-grandchildren.
In a follow-up Boston Herald interview with Gelb in 2019, he offered some tips for living a long and fulfilled life: "Live your life and don't worry too much. And never be satisfied with an answer someone gives you. Do your own research."