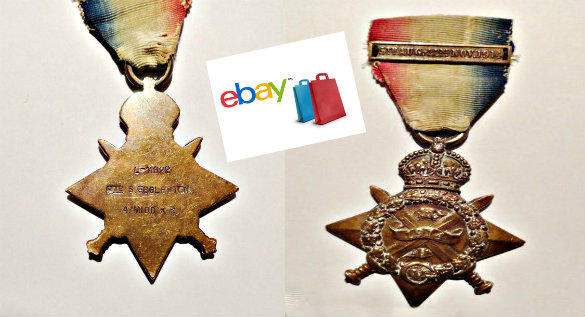 Son couldn't believe he'll find his father's WWI medal he lost some 77 years ago auctioned off in eBay recently.
When Ben Eggleston lost his father's WWI medal in 1939, he never thought that he will be able to find it much less see it again.
But the unbelievable did happen!
Recently, over seven decades after he lost the said decoration, he again laid eyes on his father's WWI medal on an internet auction in eBay. The medal even have his father's name, Sgt. Stephen Eggleston, engraved on the back.
Lost…
Sergeant Stephen Eggleston died from a lung illness due to the gas in the trenches during the Great War. The WWI medal was, then, given to his son, Ben, so that the latter could have something to remember the older Eggleston by.
However, on a day trip to Brighton, East Sussex in 1939, then five-year-old Ben, who always carried the WWI medal in his pocket, lost it on a beach. he was so devastated at that time because of its loss and wasn't expecting to be able to find or see the war decoration again.
And Found!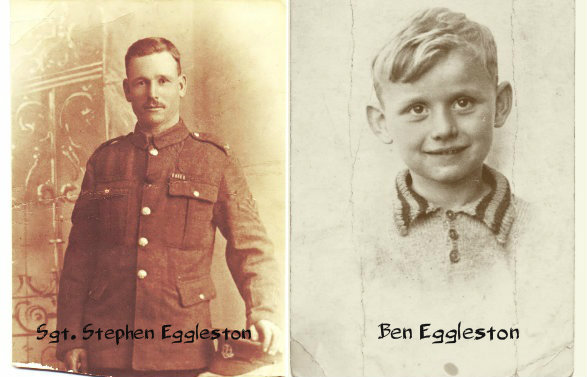 But to his amazement, he found what he lost 77 years later in an auction in eBay. After going through a tense stint of bidding and journey to and from his Norfolk home, he was reunited with it at last!
As the now 82-year-old Ben admitted, he and his family had sat with amazement clear on their face when they saw the eBay auction — the medal they all had been wondering about throughout the years.
He also added that to be able to find and be reunited with it during the centenary of the start of the Great War and close to Remembrance Day is just so poignant for him and his family.
The Medal's History
It is believed that Ben's father, Sgt. Stephen Eggleston, served with the first British infantry unit who open fired against the Germans  on August 14, 1914 in what later was known as the Battle of Mons.
Soldiers who took part in this battle were given the 1914 Star which also became known as the Mons Star medal.
What happened to Sgt. Eggleston's WWI medal in between the years Ben lost it until the time it ended up in the eBay auction remains a mystery. All Mr. Eggleston and his family knew is that its most recent owner, the one who auctioned it off in eBay, had it for over thirty years.
But the family gives little care about the medal's lost years. All they care about is that it is now back in their hands — a reminder of their loved one's heroism. It will now join Sergeant Stephen Eggleston's Meritorious Service Medal and Military Medal. The latter awards were given to the WWI serviceman for his valor during the Battle of the Somme's first day on  July 1, 1916.
When asked about how much they paid for the medal in the eBay auction, the family kept mum. For them, the most important thing is that Ben, who values the medal so much, is reunited with it.