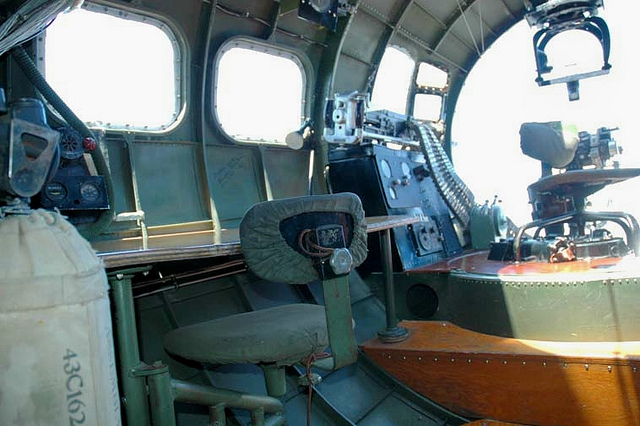 In his book, 'The Wild Blue', Stephen Ambrose explained the selection process used by the AAF. According to him, after men would pass their exams, both mental and physical, they would have to list their preferences. They had to choose between pilot, navigator and bombardier. Most of them chose to become pilots and we shouldn't forget the fact that they needed big scores to be pilots. However, it seemed that the Army Air Force selected its navigators from those with the best scores.
After he was selected, Frank and his mother received a confirmation letter at home, explaining why Frank's choice would make him the most important man in his crew. 'The pilot and Bombardier are dependant upon his skill and speed in making necessary calculations to insure the success of the mission […]'
On the same date, Frank wrote to his brother and sister and to his Dad, to announce him of his classification, the Chicago Now reports.
It was obvious that to be abord a Second World War bomber you needed to be at least intelligent and to be a navigator, you needed to be able to work fast with numbers, as the whole mission could sometimes depend only on the speed of your brain.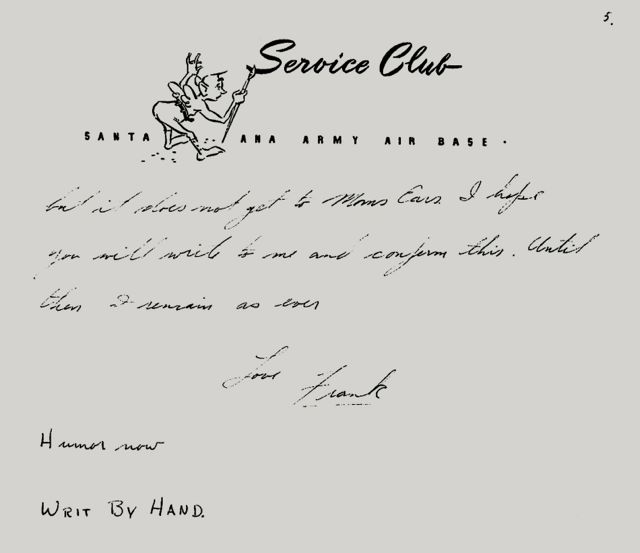 According to another letter, addressed to his brother and sister, Frank was once told 'You are too intelligent to be a pilot!'. According to Frank, his first option was to be a pilot. In his letter he thanked Fred and Lill for the $5.00 gift he received, saying it was the best present you could get as a soldier.
'Nevertheless they made a Navigator out of me and gave the highest job of the Air Crew to your humble brother,' he wrote. He also told them about this girl, Lillian Weigman, who sent him 'a box of goodies', although he hadn't written to her in more than a month. He did write her a letter after that and another one to Harvey Duck's sister.
He asked his brother and sister not to tell his mother about his troubles but just to tell her that he will be fine and that he is really lucky to be where he is. He ended the letter with: 'I hope you will write to me and confirm this. Until then I remain as ever.
Love, Frank
Humor now…
WRIT BY HAND.'
In his letter for his Dad, undated but probably written at the same time with Fred and Lill's, he excuses himself for not writing any sooner and explains to his Dad that although the letters he sends to Mom are also for him, this time he wanted it to be different.
'I've been classified a Navigator which is the highest classification of the three and takes higher grades in the tests to get,' he wrote, also saying how much responsibility it takes and how at least 12 men depend on him and his decisions. The excitement kept the young navigator writing story after story after story to his father.
He asked him to imagine his son having to find a little Island in the Pacific and what a hard thing to do that would be. Anyway, all the men on the aircraft were equipped with a 45 automatic: 'Stories have come back of men killing the navigator in excitement and being lost in their flight,' but he continued saying his dad shouldn't be worried about that as he will be just fine. He ended his letter with: 'Well I'm getting tired now and I guess I'll turn in now so till I write again.
Love to all
Your son
Frank
XXXXX