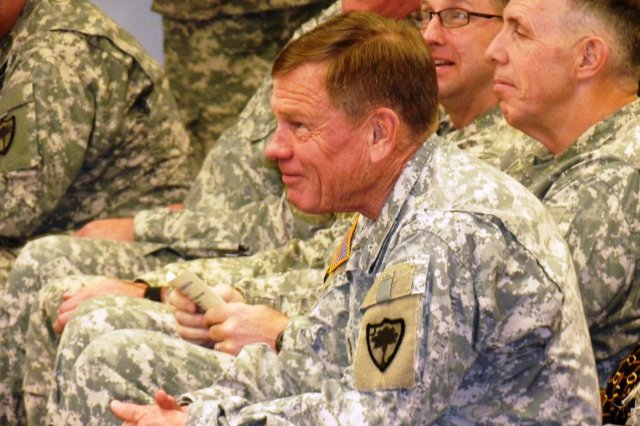 The last South Carolina National Guard Vietnam War vet was honored following his decision to retire aged 61. The director of public affairs for the South Carolina National Guard, Maj. Cindi King, expressed her regret after hearing the news, saying that all who work for the SC Guard looked up at him and will miss him a lot. He said the man made them feel that wearing your uniform in any circumstances is such an important thing.
Seymore was honored during a special ceremony organised for him in Columbia. While at the ceremony,  Seymore insisted that the event was not just to honor his retirement but the whole team, without whom he would have never achieved any of his goals. "Really, what they're honoring is our community of service," he said. His final day of service in the  Army National Guard will be this month, on Jan. 31.
He said that what he will miss the most will be his team, the "men and women" he served with during his 44 years of service. He worked as principal adviser, coordinating all the warrant officer programs and supervising their development, schooling and promotions.
He was born in Beaufort, went to school in Mount Pleasant and lives in Easley. Both his sons work in the South Carolina National Guard, one as a captain and helicopter pilot and the other one as a first lieutenant and he is also studying medicine. His wife Peggy, with whom he has been married for over 40 years, said he will probably miss his young pilots in training. "He is just very eager to help young people get the most out of their career in the military," she said. She was very excited to take part at the ceremony organized for her husband and for all that he has done during his service, the Greenville Online reports.
However, Eric Seymore has a different opinion on who should be honored, the soldiers or their spouses, who are always there for them and who "allow" them to go on missions and protect the country.
Seymore served with the 114th Assault Helicopter Company at Vinh Long, in the Vietnam War. In 1972 he joined the  the South Carolina Army National Guard.
Director King said Seymore was and will always be respected by everyone who met him. She calls him an "old school professional" who is honest and confident and who has the power to make a young lieutenant nervous. However, once you learn not to be afraid of him, you can only love him, she said.