A U.S. Navy servicemember who was lost during the attack on Pearl Harbor has finally returned to his hometown for burial after his remains have been successfully identified. John Mark Mulick Jr. was a "smart" and "down-to-earth" young man who was lost aboard the USS Oklahoma on December 7th, 1941, when the major naval installation was attacked by Japanese forces, bringing the U.S. into the war. After years of unanswered questions, his family now has closure.
John Mark Mulick Jr.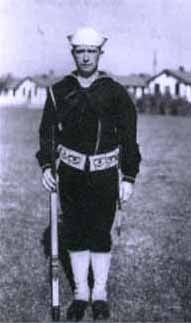 John Mark Mulick Jr. was just 20 years old when he signed up for the U.S. Navy in 1940, so young in fact that he had needed his father, John Mulick Sr., to sign up for him. Mulick desperately wanted to do his bit in the military. His wishes were granted when he was stationed aboard the USS Oklahoma battleship as a hospital apprentice 1st class in 1941.
Unfortunately, this is where he would meet his end, when the Nevada-class battleship was capsized at her mooring by a number of Japanese torpedoes. He was one of 429 crew members who went down with the ship.
The ship rolled over and exposed her keel, but rescuing the men trapped inside was not an easy task. Cutting into the wrong area could ignite fuel or ammunition, and releasing air from the ship increased water levels inside. These factors prevented many men from being rescued.
The USS Oklahoma would eventually be salvaged, and in 1943, divers were able to enter the dark corridors of the ship to remove the remains of the ship's crew. The battleship's hull was later towed back to the U.S., but a storm caused it to sink to a location that is still unknown today.
The aftermath of Mulick's loss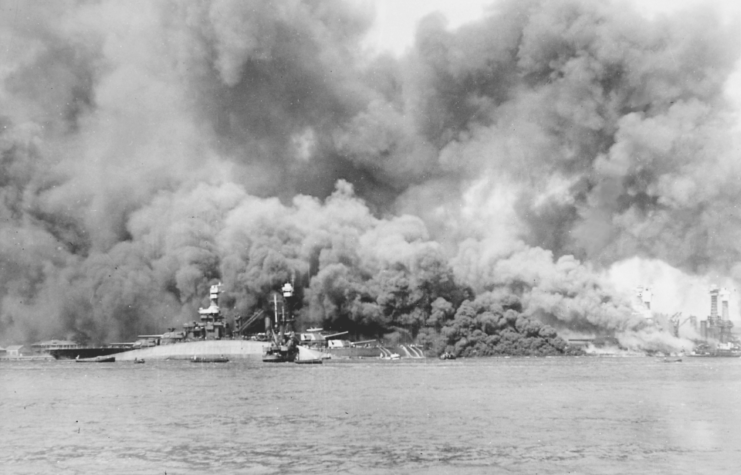 After the attack, the Navy was unable to immediately establish exactly who had been killed or survived, resulting in many families going years without official confirmation of their relatives' whereabouts. For the families whose relatives were declared missing, they would never know what happened.
This was nearly the case for Mulick's family, who waited eight decades before discovering his fate.
For about 10 years after the attack on Pearl Harbor, Mulick's sister refused to accept his death, choosing to instead believe he was still on Hawaii.
"She just did not want to accept the fact that John had died," Mulick's second cousin, Jack Adams said. "And I don't blame her. Mary was very soft-hearted."
Mulick's brother was affected by the loss too, prompting him to sign up for the Navy after the Pearl Harbor attack.
"They didn't know anything except that he was MIA and that fired Bob up enough that he enlisted," Adams said.
Mulick's identification
After 80 years, Mulick's family is no longer left looking for answers about his death.
Adams contacted the Department of the Navy for a DNA kit in the hopes he would strike a match with Mulick's remains.
Scientists in Hawaii and Nebraska test the DNA and reference it against existing records to check for a match. Once this is made, a Navy Casualty caseworker will contact the family to brief them and make arrangements for the identified remains.
Adams was contacted by a caseworker in 2020, and was taken aback by the news: "I went out back, lit up a Camel, and I cried. That I could find some way of bringing this young man home because he'll be a young man forever," Adams said.
The family has been extremely pleased with the amount of effort the Navy invests in these situations.
"The Navy has pretty well taken care of everything. They got the remains back to Riceville and the casket has been lying in state in Riceville since," Adams said. "Since then, we're just waiting for Saturday to come along. I think it's going to be a very good tribute to this man."
More from us: Last Surviving Member Of Britain's Force Benedict Mission Dies At 101
Sadly, both of Mulick's siblings, Bob and Mary, died several years ago, and never received the closure they so desperately wanted. Adams wishes for thoughts to be with Mulick and those who were deeply affected by his death, like Bob and Mary.
"Mary tried her damnedest to get more out of the Department of the Navy. And there was nothing to report. They couldn't find or locate the man."