When researchers recently discovered that the first Australian soldier to die in the Great War is John Courtney, this information snippet holds to change WWI history as Australians know it.
In a report sent from HMAS Australia, the flagship of Admiral Patey, dated September 26, 1914, a Townsville sailor by the name of John Courtney was shot the same time as Lieutenant-Commander Charles Elwell. It further accounted that Courtney received a bullet through his chest, which probably hit his heart and the base of his skull. He was, then, reported to have died even before his comrades could bring him down the shore.
More information about the Townsville sailor indicated that Able Seaman John Courtney died during the first amphibious attack in the village of Bita Paka situated in the island of New Britain on September 11, 1914. The said campaign, known as the Battle of Bita Paka, was Australia's very first military operation as a nation. The sailor was only 20 years old at the time of his death.
John Courtney was born John Edward walker and had been a naval reservist connected with the Australian Naval and Military Expeditionary Force.
The aforesaid force, made up of a number of ships and some 500 servicemen, had been ordered to capture the German wireless station located in Bita Paka, a part of what was then known as the German new Guinea.
The said station was defended by 60 Melanesians along with six German troops.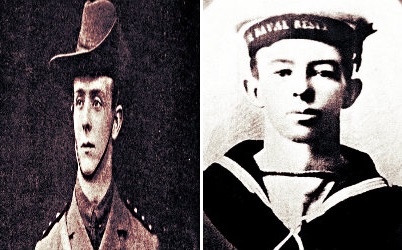 Altogether, six Australian servicemen died in the aforementioned battle. Among them were Able Seaman Billy Williams from Melbourne and Captain Brian Pockley from Sydney. These two have long been regarded as Australia's first casualties of the Great War.
Nevertheless, the new information is challenging that.
In contrast to the immediate death of John Courtney even before he could be brought to the shore, Pockley and Williams, though mortally wounded early in the skirmish, were still transferred alive to the troop ship HMAS Berrima. It was there that they died later on that same day.
As for John Courtney, he was part of the reinforcing force commanded by Royal Navy officer Commander Charles Elwell. He was, then, shot and killed instantaneously through a sniper shot midday on September 11.
Elwell died, too, later on. The two men were buried side by side just near the place where they fell.
A number of historians, including Australian War Memorial's Michael Kelly, believe that John Courtney really was the first Australian soldier casualty of the Great War. Melbourne historian David Howell, the one responsible for tracing the documents which proved Courtney died first, commented that the facts were not hidden, they records were simply not corrected.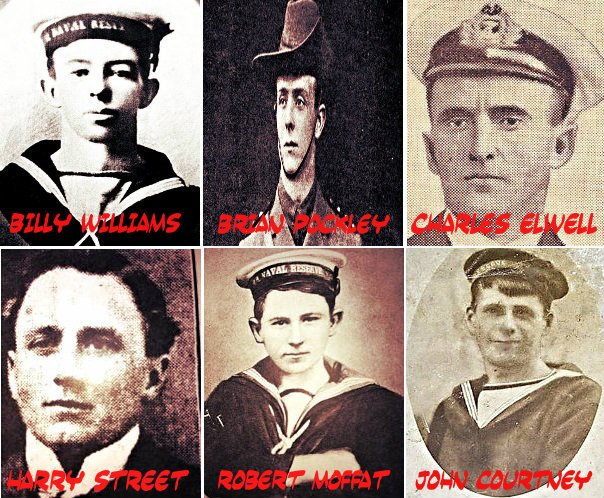 In spite of all of these, however, Ron Mullinger of Melbourne, a nephew of Billy Williams, stays doubtful that 100 years of history could be wrong.
According to him, it was stated in Navy records that Billy Williams was shot first and was taken to Berrima. He finds it funny that these records be changed on the centenary of the war.
In connection to this, most websites concerned scarcely mention John Courtney. Furthermore, not one has an image of the WWI Australian sailor. His picture (topmost of this article) was recently discovered by the museum in HMAS Cerberus.