Jim Schmidt, a 90-year-old from Fayette, North Carolina, was kicked out of the services twice during WWII. He was an impressive soldier, followed orders and willingly participated in dangerous assignments – so why did he get kicked out? Because he was only 14. While most boys his age were playing baseball, riding their bikes and becoming interested in girls, Schmidt was jumping out of airplanes with the 82nd Airborne Division.
Schmidt, eager to help his family financially, signed up for the army after seeing the 1941 movie, Parachute Battalion. He had decided that was what he wanted to do. He lied about his age and his six foot, two hundred pound body did not betray his real age.
Schmidt passed through boot camp and paratrooper training as well as learning how to fire mortars and was sent to Fort Bragg in 1942. He and the other soldiers with the 82nd Airborne's 504th Parachute Infantry Regiment, 1st Brigade Combat Team were sent to North Africa. From there they were parachuted into Sicily, off the coast of Italy.
The goal of Operation Husky was to land in Gela and take possession of the German fortified pillbox defenses. It was a nighttime jump but, unfortunately, the American ships below did not realize the paratroopers were US soldiers and began firing. Other ships and ground troops followed suit resulting in 23 US Air Force transports shot down and 300 US soldiers killed or wounded. Many of the soldiers had to jump before they had reached their target area, causing confusion as to how many had reached the ground alive.
When Schmidt and the other men found each other, they immediately began commandeering pillboxes, tearing up communication lines, capturing tanks and other military equipment, demolishing roads and ambushing Axis soldiers. After three days the 82nd Airborne was relieved by the 1st Infantry Division who continued the progress of the 82nd before preparing to invade Italy.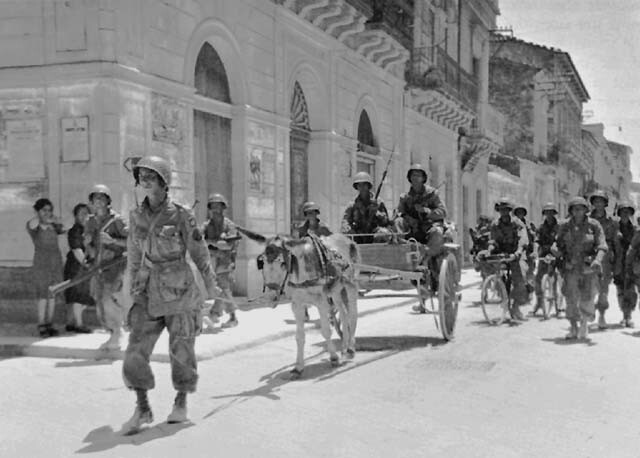 Schmidt had survived the friendly fire attack but had hurt his shoulder as he landed. When he was treated at the army hospital, his mother was notified that he had been injured. She claimed she did not know he had enlisted but that begs the question of where she thought her 14-year-old son had been for the previous two years. Regardless, she wrote to President Franklin D. Roosevelt inquiring as to why her young son was in the military. It was not long before Schmidt was on his way back to Fayetteville.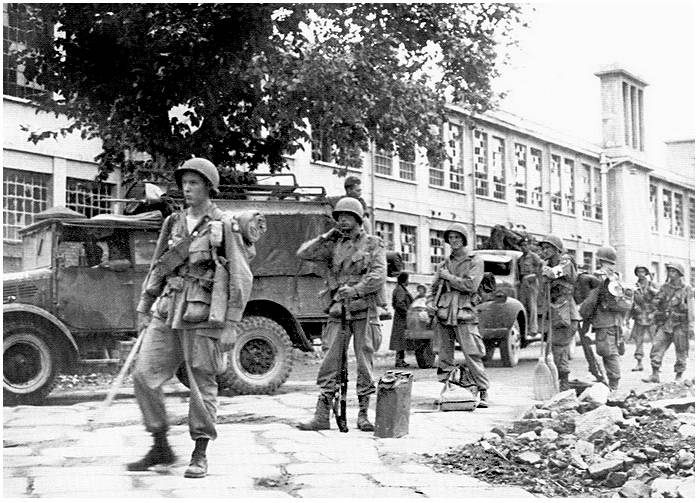 Determined to serve his country, Schmidt enlisted in the Navy several days after returning home. After serving on an ammunition ship for a few months, his age was discovered, and again he was sent home.
When Schmidt turned 18, he legally enlisted in the Army and was sent to the 508th Parachute Infantry Regiment as a sergeant where he remained until the end of the war.
Schmidt also served in Korea as a platoon leader and in Vietnam as the sergeant major of all 7th Special Forces A Teams and the 5th Special Forces Group. By the end of his military career, Schmidt was highly decorated. He had earned the Silver and Bronze Stars, the Purple Heart, the Air Medal, WWII Victory Medal, the European-Africa-Middle Eastern Campaign Medal and the Army of Occupation Medal with Germany and Japan Clasp.
Upon re-entering civilian life in 1965, Schmidt took a University job but soon realized he was not a paper pusher and left.
He started working as a civilian advisor for the Department of State and returned to Vietnam for three years. He also worked for the CIA advising on the location of landing areas in the jungle. Finally in 1969 Schmidt and his wife settled down and raised a family.
Schmidt's grandson, Henry, started a campaign on Facebook asking veterans to write to his grandfather with war stories and memories to celebrate Schmidt's 90th birthday.
To date, he has received letters from Belgium, Texas, Oklahoma, Alaska, North Carolina and California giving the aged veteran something to look forward to every day and maybe just enough contact with military life to keep him from trying to enlist again.