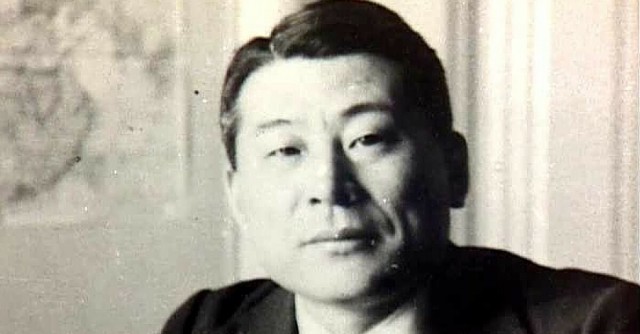 A Japanese World War Two veteran who saved thousands of Jews has been put up for recognition to the UN by Japan.
Chiune Sugihara was a Japanese diplomat deployed to Eastern Europe during the war. However, instead of taking orders he ignored Japanese Government directives and allowed thousands of Jews to get out of Europe by issuing them with transit visas in 1940. He could have lost his job or even his life for ignoring the rules, but he couldn't just let thousands of Jews perish at the hands of the Nazis.
His actions during the war mostly went unnoticed and unrecognised until now.
Based in Lithuania, Chiune issued the transit visas so that the Jews population could escape persecution and from the summer of 1940 spent hours issuing more than 2100 visas.
He claimed that his fingers became calloused and his joints ached from all the writing.
Even though his actions might have left him destitute or even killed, he thought that it was no price given that he could save thousands of Jews.
He has now become known as Japan's 'Oskar Schindler' as documents regarding his actions were uncovered by a Japanese Government official.  Japan is now nominating Chiune for UNESCO's Memory of the World Register.
The application will be made in March 2016 and will include one of the original visas Chiune issued for the Jews, plus copies of the communications he had with his bosses and counterparts within Japan's foreign affairs department.
In Chiune's hometown of Yaotsu in Gifu Prefecture, the mayor and the local people have welcomed the decision, saying that they are proud and happy that Chiune's act of kindness will hopefully be remembered, counteracting the cruelty of war.
Chiune had just one morning woken up to a huge, growing crowd of Jews desperate for visas to escape Lithuania. At first he asked for permission from his superiors, but they did not give the ok. It was after consulting with his wife that he decided he could not leave the Jewish people there and began issuing the visas, The Telegraph reports.
He spent day after day handwriting thousands of visa forms. Even as Chiune and his wife were ordered to leave Lithuania and return to Japan he continued to write the visas on the road.
It was in 1968 that Chiune was found by the Israeli Embassy in Tokyo, which wanted to recognise him for his war time actions.