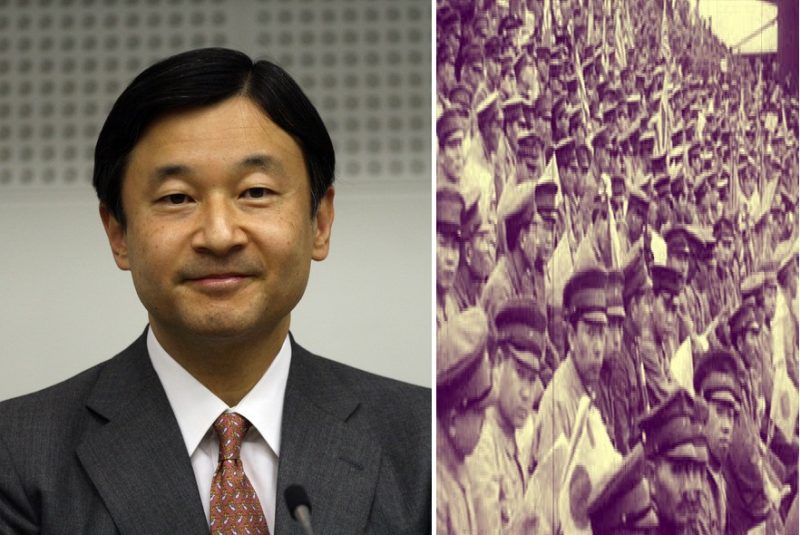 Japanese Crown Prince Kōtaishi Naruhito Shinnō called for a "correct" delivery of the Second World War history to future generations of the country via a press conference which marked his 55th birthday last February 23. The plea was seen as a rebuke of the present Japanese government's interpretation of history which leaned on towards being nationalistic.
Crown Prince Naruhito called on the whole nation to correctly relay the miseries of the Second World War to the upcoming generations.
The crown prince expressing his opinion in such a public way would be considered mellow somewhere. However, in Japan, it is very rare for the Imperial family members of the Japan to pass comments, especially criticisms, to the elected leaders of the nation.
During the said press conference, Crown Prince Naruhito stated that though he did not experience the Second World War, looking back to it with humbleness is very vital. He, then, went on to urge Japanese citizens to pass down the war's tragic experiences as well as the history that is behind the country correctly to those who have no direct experience of the conflict in times when the memories of its grimness are fading.
Crown Prince Naruhito further added that Japan lived in peace and prosperity after it was established using the Japanese Constitution as its cornerstone.
He also pointed out that as the world will be celebrating the 70th anniversary of WWII's end, he is hoping that the people will take time to reflect on the preciousness of peace, will take it to heart and will have a renewed determination to pursue the virtue.
It can be remembered that Japanese Prime Minister Shinzo Abe has expressed his desire to rewrite the Japanese constitution before he stepped down from his post. Sections about Japan's right to use its military power will the ones most likely to have alterations under PM Abe tutelage.
Institute of Contemporary Asian Studies at the Japan campus of Temple University's director, Robert Dujarric believes that the statement released by the Japanese crown prince has been approved by the Imperial Household Agency though the Imperial family rarely get themselves involved into the country's politics.
He said that it is very clear that the agency believes PM Abe had gone too far insisting that Japan did nothing wrong in last century's early decades and that line of defense could be bad for the country.