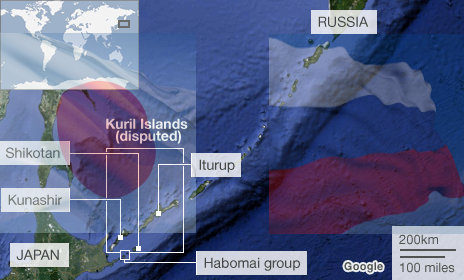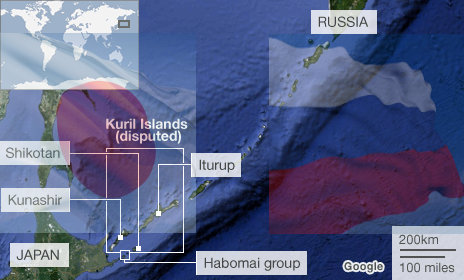 Japan has not given up hope of being able to have an official WWII peace treaty with Russia 70 years after the said war ended.
According to Japanese Deputy Foreign Minister Akitaka Saiki in a report ran by Rianovosti, Japan is still pursuing holding another stage of discussions with Russia over the said matter.
It can be remembered that Russia and Japan never signed a formal peace treaty after the end of the hostilities during WWII as they couldn't come in terms with regard to some four islands Russia refers to as the Southern Kurils or the Northern Territories to Japan.
Although Japan synchronizes its moves with the G7, the country's officials want to have another dialogue with Russian authorities. Saiki even divulged that Japan plans to have a conference with Russia in a deputy foreign ministers level. Nevertheless, the date for the said meeting – which is part of Japan and Russia's next round of talks – has not yet been set.
The four disputed islands – Habomai, Shikotan, Kunashir and Iturup – were awarded to Russia at the end of the Second World War. But Japan still lays claim over these four areas.
On the other hand, reports have surfaced that the Foreign Minister of Japan is considering calling off the planned meetings in light with the hostile situation in Ukraine though there has never been any confirmation about that.
The decision to resume talks about an official WWII treaty between the two countries surfaced when Prime Minister of Japan Shinzo Abe made a rare visit to Moscow and met with Russian President Vladimir Putin. Additionally, the deputy foreign ministers of the two countries talked about the planned peace negotiations way back in August 2013. The first round of talks, then, commenced late January.