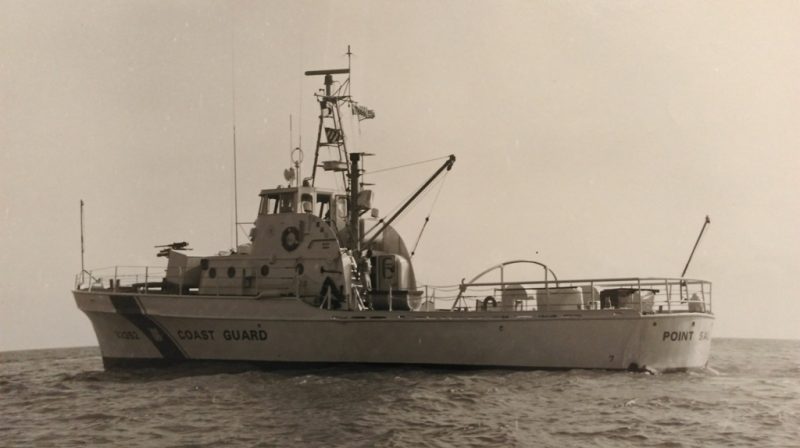 These days, it is more the exception than the rule that a person can spend nearly three decades working in the same career field; but even more uncommon is for such an individual to maintain an unwavering devotion for the work they perform.
Yet such conditions describe the experience of Rodger Dewey, who recently discussed his own inspiration to pursue an extensive career in the smallest branch of the military, the U.S Coast Guard.
"I went to the recruiting offices back when I weighed around 137 pounds," said Dewey, 83, a native of Denver, Colo.
"The first office I walked into was the Marines and when I asked them what I needed to do to join, they said, 'You need to be a man.'"
Grinning, he added, "I decided to join the Coast Guard (CG) because I didn't want to be attacked by the likes of those Marines."
Shortly after enlistment in November 1948, Dewey traveled to Government Island (Coast Guard Base near Alameda, Calif.), where he received his uniforms and reported to his first duty assignment aboard the USCGC Gresham—a 311-foot cutter. (A "cutter" is a CG ship 65 feet or greater in length.)
As Dewey explained, he was not required to attend boot camp because the Coast Guard was in dire need of personnel due to severe cutbacks that had occurred following the end of World War II.
"I was on the Gresham for less than a month just doing whatever I was told," he said.
The next several years, Dewey rotated through several duty assignments and locations while serving as a seaman, doing what he describes as "scrubbing decks, peeling potatoes and cleaning heads (restrooms)."
The mixture of operations included North Atlantic weather patrols aboard the USCGC Taney; assignment to a lifeboat station in Humbolt Bay and later at the light station on St. George Reef; service aboard the USCGC Escanaba—a 255-foot cutter; and 19 months in Alaska aboard the USCGC Cahoone—a 125-foot cutter.
In 1952, he left Alaska for San Francisco and began working aboard the USCGC Calumet, a tugboat that assisted with Customs Enforcement.
"That was back when they still had places like Ellis Island and Angel Island (processing sites for immigration)," Dewey said. "We would take various inspectors to board foreign ships entering the United States," he added.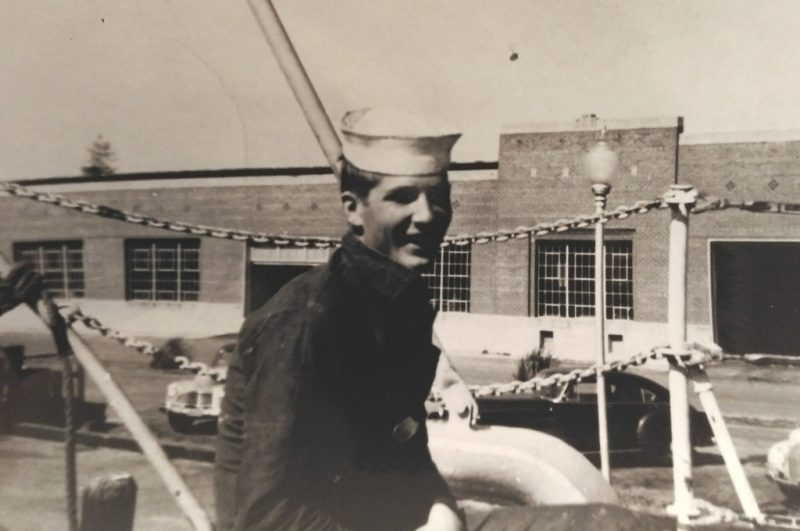 He would go on to complete a brief stint in recruiting before returning to the Gresham in 1955, after which he received promotions that moved him into an enlisted rank that afforded him more relaxed opportunities.
"I made BM3 and BM2 (Boatswain's Mate) aboard the Gresham," he said. "All we did was walk around, carry coffee cups and tell others what to do," he grinned.
Dewey continued his rise through the ranks during the next decade and went on to serve as officer-in-charge in different assignments. His life experienced a significant change in 1960 when he married his fiancee, Gloria, while stationed in Monterey, Calif.
But in 1964, Dewey experienced his first and only extended separation from his wife when he was transferred to the Marshall Islands in the South Pacific for a one-year unaccompanied duty assignment.
"It was a LORAN (long-range aid to navigation) site," Deway explained, "and I was the assisant officer-in-charge. Basically we operated equipment that helped both aircraft and boats determine their location when traveling across the ocean."
"Things have come a long ways since then," he added. "Now they use GPS (global positioning systems)."
The latter part of his career was anything but static as Dewey and his wife welcomed two daughters to their family. The "Coastie" went on to serve in several West Coast locations until eventually receiving a transfer to Camdenton, Mo., as the officer-in-charge of a boating safety detachment.
Dewey received the final transfer of his career in 1975 when he and his family relocated to Grand Island, La. For the next year, he served as the officer-in-charge aboard the USCGC Point SAL—an 82-foot patrol boat.
Prior to his retirement, Dewey's wife returned to Camdenton so that their daughters could finish high school with their friends. In 1976, Dewey retired from the Coast Guard with 28 years of service and reunited with his family in Mid-Missouri.
A resident of Jefferson City, Mo., since 2012, the retiree insists that although his military career was at times both hectic and demanding, it was an experience that he highly recommends to young men and women seeking a career.
"I think it was a great life … and my wife and kids really enjoyed it as well," Dewey said.
"We lived near the ocean most of the time and we always made great friends and met great people wherever we went," he added. "Each (branch of) service has their own benefits, but for someone really wanting a good career, I think the Coast Guard is the ideal place."
Jeremy P. Ämick writes on behalf of the Silver Star Families of America.