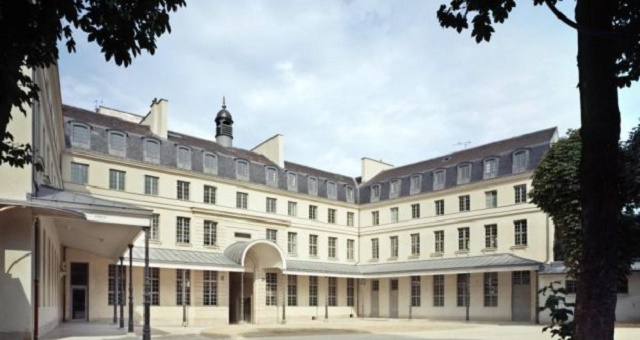 Irish College in Paris has recently held a ceremony for men and women of Irish descent who fought for the French Resistance during the Second World War. This is the first time that these fifty men and women have been recognized in an official capacity, be it seventy years after they risked their lives (with some of them dying in the process) to help the French Resistance fight back the Nazi occupation.
When the Second World War began, there were between seven and eight hundred Irish residents living in France. Such residents included Samuel Beckett, the Dublin-born playwright and novelist who penned such seminal works as Waiting for Godot. Beckett was one of many Irishmen who became active in the French Resistance, gathering intelligence to help France in their fight against the occupying Nazis. Other Irish citizens helped to participate in other actions that they thought might aid the liberation of France. For instance, a Belfast man named Sam Murphy became well-known among locals for his adept sabotage of German vehicles, the Irish News reports.
There were also those such as Katherine Anne McCarthy who helped Allies to escape from areas of France that had been occupied by the Germans. McCarthy's great niece, Fiona, was actually the one to unveil the plaque honoring those who helped the French Resistance. Also present at the unveiling was Joe Linehan, the third cousin of one Maureen Patricia O'Sullivan. Linehan's cousin became a radio operator for the Special Operations Executive after parachuting into the occupied city of Limoges.
David Murphy, a military history professor at NUI Maytooth, notes that there was a great deal of courage and humility involved in the decisions of these Irish citizens to play their hand in the French Resistance. For instance, McCarthy nearly died when she was sent to the Ravensbrück concentration camp. On four separate occasions, she was picked to be sent to the crematorium. She also contracted typhus and, like many prisoners, almost died of starvation. O'Sullivan was also nearly tortured and killed by German soldiers, and escaped only by flirting with soldiers until they forgot to search her belongings (which would have uncovered her radio).
While less than ten percent of the French Resistance was made up of women, they accounted for more than half of those honored at the Irish College in Paris. Out of all fifty Irish resisters, three were unfortunate enough to die during the war. Even though approximately seventy years have passed, the service was incredibly solemn. A number of officials from France, such as their ambassador to Dublin, were present to honor the Irish French Resistance fighters.