Inspirational Falklands War veteran and campaigner Simon Weston is set to share his story at The Tank Museum on 25 March.
Weston, a Welsh Guardsman, suffered 46% burns when the RFA Sir Galahad was attacked by Argentine jets at Bluff Cove during the Falkland's War of 1982. His courage and struggle to overcome his injuries and redefine his role in life made him a household name.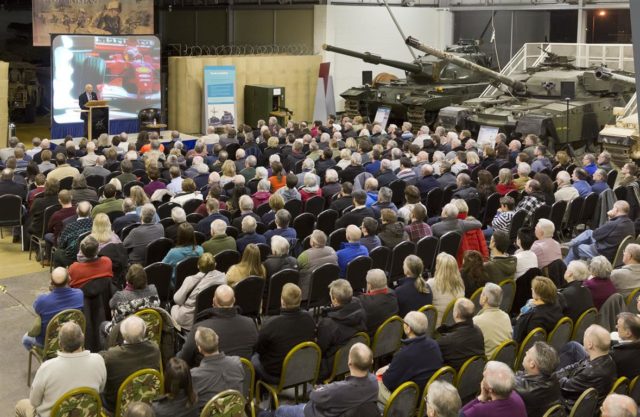 Against a backdrop of tanks, Simon will share his message of achievement, of triumph over adversity, of seizing the moment and succeeding. After the lecture, will be an opportunity to see the types of vehicles that would have served during the Gulf War and conflicts throughout the 20th and 21st century.
A limited number of tickets remain available for the lecture which takes place on 25 March, at 7.30 pm, and visitors also have the option to dine at The Tank Museum, as part of a special Lecture Dining package.
Tickets start at £17, including Museum admission, and are available from tankmuseum.org.
Click here for more information.