India's second aircraft carrier will be powered by nuclear energy, the latest report prepared by prominent Defense journalist Ajay Shukla says.
The Navy already has finished the specifications of the second aircraft carrier which will include a catapult launch system modeled on the American 'electro-magnetic aircraft launch system' (EMALS). Reactor technologies will be derived from the INS Arihant, India's first nuclear submarine.
American assistance is needed only for consultations to determine how reactor safety can be maintained in a traveling warship and ensuring crew safety by establishing numerous countermeasures and safety equipment requirements, said credible sources.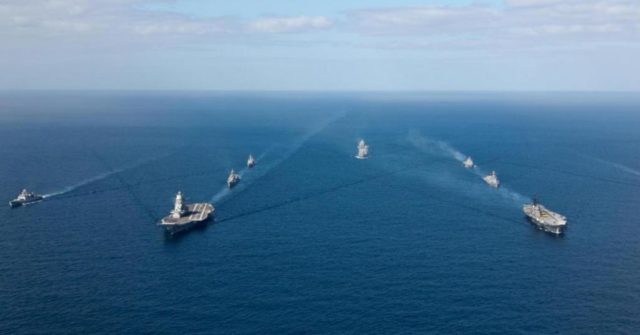 Using nuclear propulsion for the Vishal gives the vessel greater time at sea since nuclear energy is unlimited and doesn't require refueling for 20 years. The carrier may not be ready even by 2020 counting development time. Development of INS Vishal will take time and the carrier might not be ready even by 2030 since including a nuclear propulsion system and developing an aircraft carrier of such magnitude will certainly need 10-12 years of development time, said the same source.
The Indian Navy has also expressed interest in purchasing Northrop Grumman's E-2 Hawkeye, an American carrier-based tactical battle management system using early warning and command and control aircraft. That item has been on the Navy's wish list for a considerable time.
This ship will cost three to four times the amount of the INS Vikrant which uses a combination of diesel-electric systems and gas turbines. Other costs include manpower, additional infrastructure costs for repairs, development, and modernization, Indian Defence Research Wing reported.
India has issued an RFI (request for information) for design services to a number of foreign shipyards. Initial discussions were held with the Russian, American, and French governments for developmental assistance.