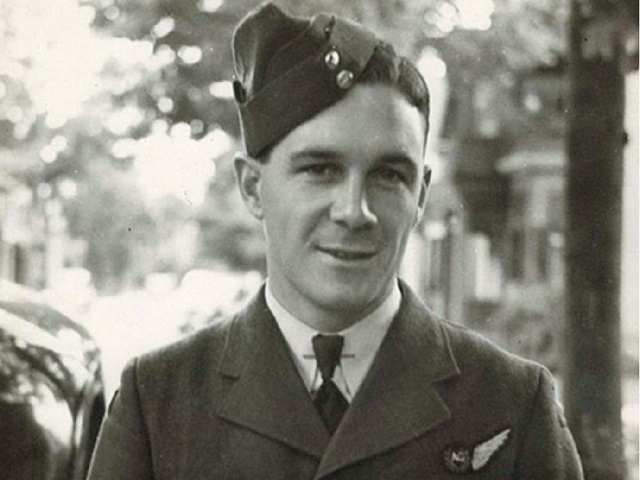 During World War II, a Canadian airman was killed in a crash near the German city of Bonn. His plan went down in Laacher See, and his body was never successfully identified. This has recently changed six years after the initial discovery of his body, as officials have confirmed the identification of the deceased Canadian airman as Flight Sergeant John Joseph Carey, a front air gunner from Ottawa.
The plane that Carey was on at the time of his death was a bomber under the employ of the Royal Air Force Halifax. At the time of his fateful flight in 1942, Carey was only twenty-two years of age. John Joseph Carey was by far not the only Canadian airman aboard the plane at the time of its crash, but his is the primary body that has been located thus far. Evidence shows that the plane's demise was caused by gunfire from an enemy plane while Carey and his team were on their way to conduct a bombing run against German forces.
Carey's body was not discovered at the same time as his aircraft. In fact, divers working for a German team of ordnance disposal experts had investigated the plane numerous times before the body of the Canadian airman was discovered. They were mostly invested in learning more about the cargo aboard the plane, but the discovery of Carey's remains sparked the investigation into his identity, who he was and how he died during the war.
Now that the identification of Carey's remains is complete, his body can be laid to rest. He is to be given a burial at the Rheinberg War Cemetery. The ceremony will take place in early July, and surviving relative of the Canadian airman have been notified so that they may attend. The event will also be observed by officials from Canada's military. Six years after the finding of his aircraft and seventy-two years after his death, Carey will receive the respect he deserves, the Toronto Star reports.
Canadian airman John Joseph Carey was one of several men from the Great White North who risked their lives to help free Europe from the reins of Hitler and the Nazis, and his burial will provide a chance for military representatives to honor all of those who served and lose their lives during the Second World War. While it may have taken several years, the identification of the Canadian airman is nonetheless a victory for Canada's Defense Department.