South African star and real life war hero Ian Yule has passed away. His exact age and cause of death aren't known. Yule's public profile was a little under the radar compared to most actors.
However his life is an extraordinary one, straight out of the pages of an adventure story in some ways.
He's believed to have been born in Britain in 1933. Yule started life as an orphan. The couple who adopted him tragically perished in the London Blitz. He was then apparently raised by American military families before joining the Forces as a teenager in 1948.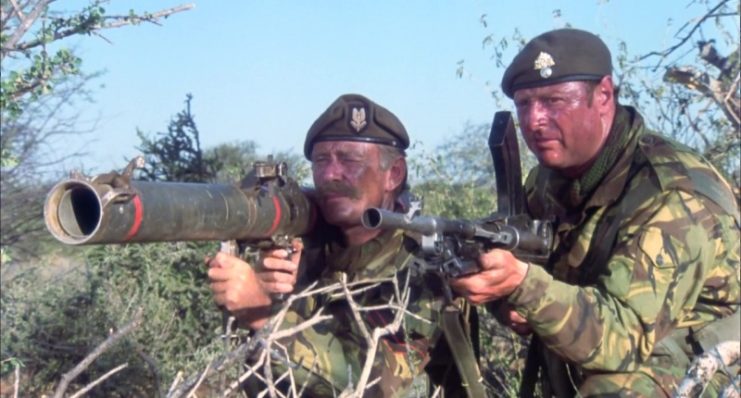 The South African Legion website wrote in 2015: "the military has been the only family he knew."
Yule's service record included the Rhodesian Armed Forces and the South African Defence Force. He fought in the Korean War – where he became a prisoner of the North Koreans for over 2 years – and later witnessed the Suez Crisis.
Posting a tribute on Facebook, Fireforce Ventures mentions his military career as "an anti-communist warrior". Yule ultimately made South Africa his home. It was a place "where his military expertise gave him an edge in the film and television world."
At one point he fought as a mercenary in the Congo, under Col "Mad" Mike Hoare. This period is most notable for Yule, as Hoare influenced 1978 action classic 'The Wild Geese'.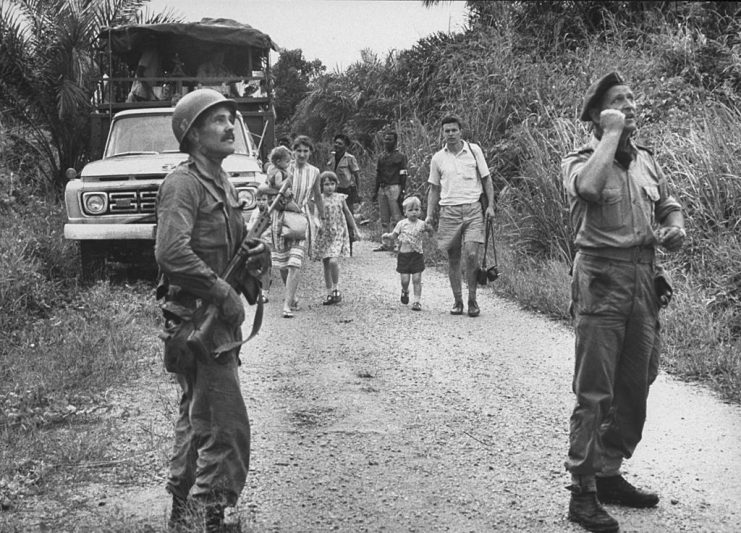 Yule played the character of Sgt Tosh Donaldson and enabled producer Euan Lloyd to meet his former boss. The mercenary leader's Wild Goose flag and shoulder patch gave the production its title. Yule and Hoare worked as technical advisors.
The former appeared alongside Richard Burton, Richard Harris, Roger Moore and others in this violent tale of a daring political rescue in Africa. It was based on the (then) unpublished novel 'The Thin White Line' by Daniel Carney. With colorful personalities like Burton and Harris on set, things weren't exactly sedate.
Yule would have known that better than most. A year earlier he'd been involved in 'Golden Rendezvous' with Harris. Reportedly the mercurial talent sent the film over budget through a combination of alcohol consumption and script alterations.
His acting career lasted approx half a century. Yule's big screen debut was in no less an epic than 'Ben-Hur' with Charlton Heston (1959), where he performed stunts. Twenty years later he appeared as Corporal Fields in 'Zulu Dawn'. A prequel to 'Zulu' (1964), it featured Burt Lancaster who nearly starred in 'The Wild Geese'.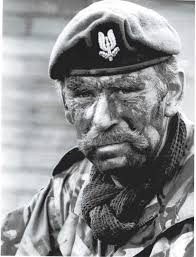 Other films on Yule's CV are Rhodesia-set prisoner drama 'Shamwari' (1982). Yule wrote the screenplay for 'Shamwari' and went uncredited for work on cult South African sci-fi flick 'Space Mutiny (1988)'. 1989's 'River of Death', like 'Golden Rendezvous', was an Alistair McLean adaptation. In the early 1990s Yule acted in 2 movies based on Sir Arthur Conan Doyle's 'The Lost World'.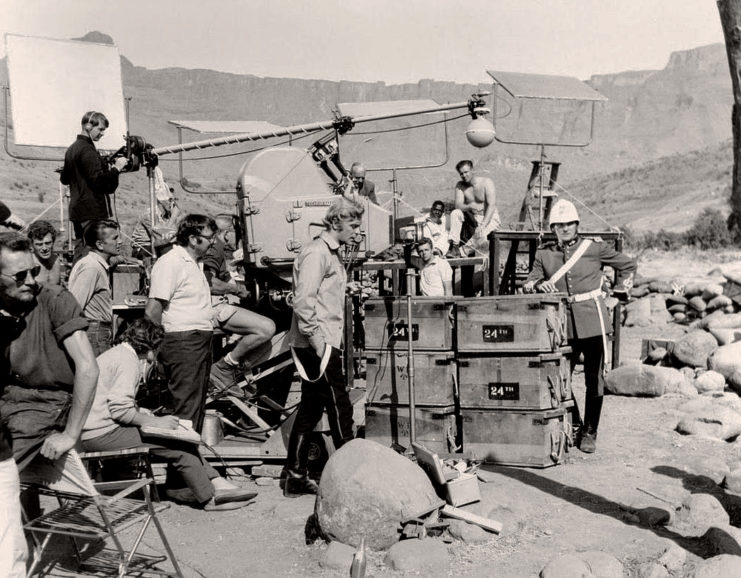 Five years ago Yule was forced to sell his medals in order to raise funds for a trip back to Britain. Seeking support as an impoverished veteran, he was taken in by concerned parties and hospitalized. He reportedly suffered from severe arthritis, with various war wounds contributing to his general state. Yule was almost blind and deaf by this stage.
He passed away on Thursday in Chichester, according to Fireforce Ventures. Yule's final years may not have been entirely happy ones, but glowing tributes have been posted online. Fireforce write: "There will never be another like him."
Author and military historian Stephen Chambers describes his story as "the stuff of legend".
Podcast 'Fighting On Film' announced they would be dedicating their Christmas 'Wild Geese' Special to the performer and veteran.
Another Article From Us: Concentration Camp Guard Who Hid in US for 75 Years Will Be Deported
Numerous actors have played tough guys. Ian Yule lived it. He was the real deal. RIP.