"A huge, huge mistake" — this was what Oscar-winning actress Jane Fonda said about her infamous Vietnam photo during a personal engagement she attended recently at Maryland's The Wienberg Center for the Arts.
While there, about fifty former military members and their supporters banded and protested outside carrying placards showing copies of the infamous picture which earned Jane Fonda the moniker "Hanoi Jane". It can be remembered that the said photo showed the younger Jane Fonda sitting atop an anti-aircraft battery wearing a helmet.
The placards the protesters brought also had these words written on them: "Forgive? Maybe. Forget? Never!"
When asked by one person in the audience what her thoughts are about the ongoing protest outside the center, Jane Fonda responded that she understands the sentiments of these people and that really makes her sad. She further added that whenever possible, she makes time to sit down and talk with them [military veterans].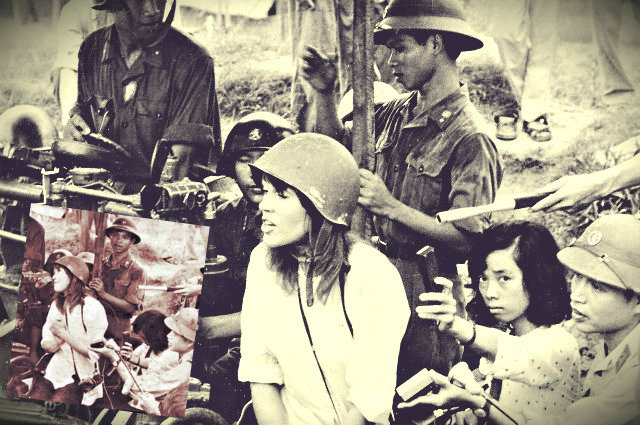 The now 77-year-old actress, then, said that the photo – which was taken 1972 – was a "huge' huge mistake". According to her, the photo still hurts her though it has been years since it was taken and it will go on to haunt her to her grave as the "Hanoi Jane" picture made lots of people believe she was against the government. This was not the first time Jane Fonda expressed regret for her infamous Vietnam photo. She also voiced out the same remorse in an interview way back in 2005.
During that said interview, Jane Fonda said that the image of her, being Henry Fonda's daughter, sitting on an enemy's anti-aircraft gun looked like a betrayal to her country. As she placed it in her own words — "…it was like I was thumbing my nose at the military and the country which gave me the privilege".
Jane Fonda, eventually, admitted that it was the biggest lapse of judgment she could have done in her part.