The Hermes Viraat Heritage Trust has been working alongside Envitech Marine Consultants in India to save the vessel from scrap. For the past 3.5 years, we have been hitting and overcoming obstacles with the project, and have put our own personal funds in to date.
But now we really need your help! We are appealing for financial assistance in taking this to the Supreme Court in India. We need to raise at least £6000 GBP for this final step in saving the ship as a matter of urgency. Any donation small or large is appreciated.
External investors we have approached who see the value of the heritage project can only fund the purchase and setup of the main museum project, not the legal fight or administration – this we have had to fund ourselves.
For more information on the project, please read the letter that we sent to Prime Minister Modi and Prime Minister Johnson, and see publicity attached. There is a real opportunity with Johnson being Special Guest at the military parades in India early next year. We have been filmed for ITV News as well.
If you can help, please make a donation to THE HERMES VIRAAT HERITAGE TRUST (we are applying for charitable status).
GoFundMe: HMS Hermes INS Viraat cause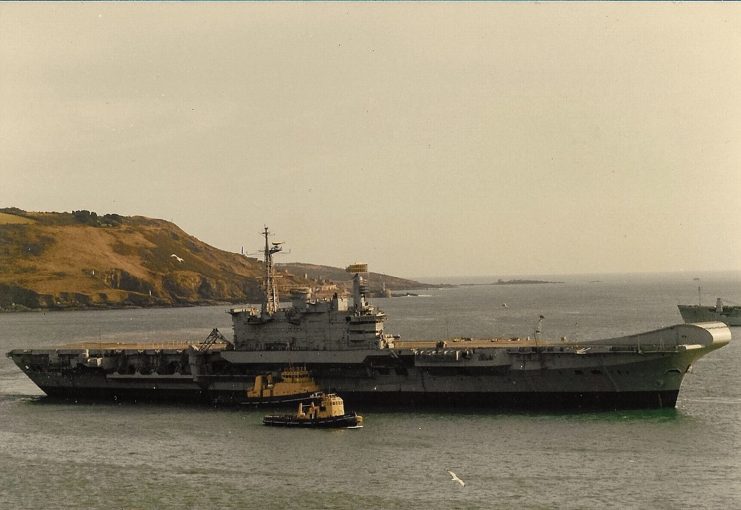 4th December 2020
Dear Prime Ministers,
RE: AN IMMEDIATE OPPORTUNITY TO SAVE A VITAL NATIONAL SYMBOL OF INDIA AND BRITAIN: THE AIRCRAFT CARRIER INS VIRAAT / HMS HERMES – RELEVANT TO BRITISH PRIME MINISTER'S VISIT TO INDIA FOR REPUBLIC DAY 2021.
We are writing in anticipation of the excellent news of a British Prime Ministerial visit to India early in the new year, and for Boris Johnson to become the Chief Guest for the Republic Day parade. I have had the honour of meeting you both in my capacity as a Member of the European Parliament, and as Standing Rapporteur for the EU-India Free Trade Agreement, having been born in Mumbai myself.
Am writing now as British Chairman of The Hermes Viraat Heritage Trust, newly founded for this purpose, and follows up previous correspondence sent to you both about the project (such as my letter to Mr Modi of 14th June 2019).
Our Trust's Chief Executive, former Falklands War Royal Navy Veteran and ex-Chairman of the HMS Hermes Association, and successful IT Businessman is Andy Trish, whose company is based in the UK with a global presence. We are working closely with Mr Praseed Kumar and Mr Rupali Sharma of Envitech Marine Consultants Pvt Ltd Mumbai.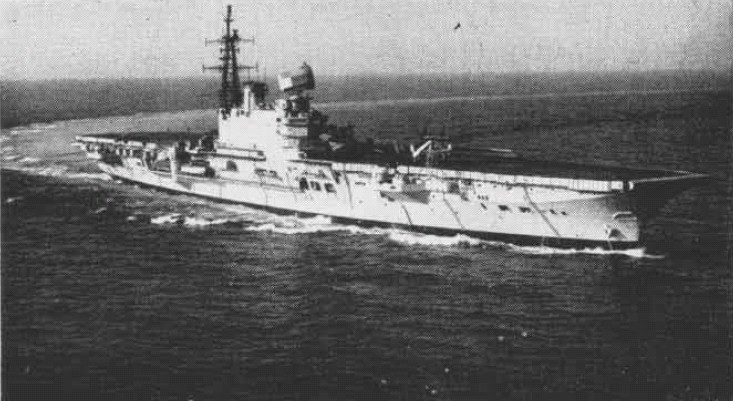 The Trust has realistic plans to preserve the former INS Viraat/HMS Hermes aircraft carrier as an Indian and British museum and Falklands War Memorial in the UK or India, as the Guinness world record holder for being the longest serving warship in the world.
The plans include using the ship for key Indian events such as Republic Day, Independence Day and Diwali, and having a sizeable Indian Navy display integral to the museum. We would also honour the Commonwealth.
The Trust wants to find an appropriate site to base the preserved ship in India, such as at Goa, which Envitech is developing proposals for, or a location in the UK. The Trust has found a proposed site in Liverpool, UK, subject to agreement, working potentially with Mersey Maritime UK, Peel Ports and others in what is due to become the largest construction site in Europe at 'Wirral Waters', Birkenhead, right next to Cammell Laird shipbuilding, and right opposite Liverpool city centre.
There is now a dramatic new opportunity to save this historic ship from scrapping. Thanks to our intervention and those of Envitech Marine Consultants PvT Ltd Mumbai, who we are working with in India, the Indian Ministry of Defence has moved to insist the ship is preserved as a museum.
The scrapyard Chairman and owner of INS Viraat, Mr Mukesh Patel of Shree Ram shipyard, Alang, has been widely reported and quoted to be prepared to sell the ship for use as a museum, once the necessary permissions are obtained – such as a 'No Objection Certificate' (NOC) from the Indian Government.
Whilst a recent Indian court ruling in Bombay confirmed this, mysteriously a recent letter from the Indian Ministry of Defence has gone back on these assurances. Regrettably, further Court action is likely, and this may require a call for a full break down of costs to explain any disparities. Very urgent action is now required below.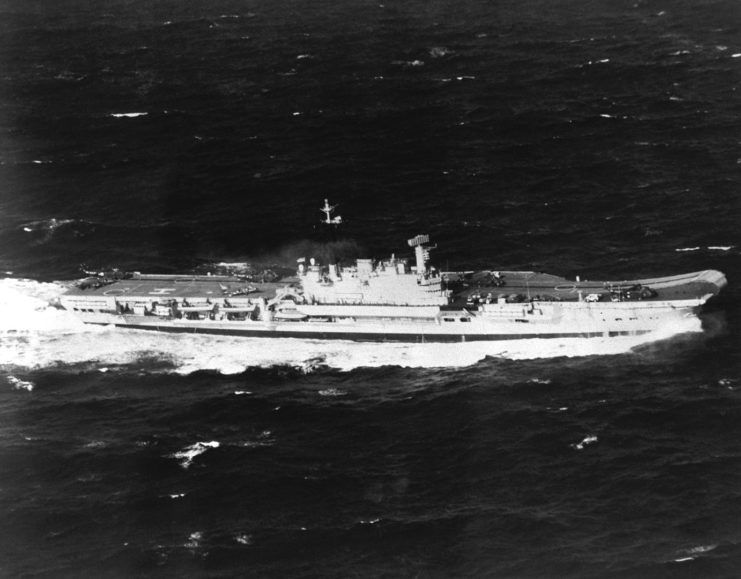 This is the current position and information on what we intend to do with the ship – we are happy to provide fuller details:
1. Introduction – HMS Hermes / INS Viraat
The aircraft carrier is the Guinness World Record Holder for being the longest serving active warship in the world. She was laid down as a Second World War ship in 1944. She was launched in 1953 and commissioned in 1959, and then served in the Royal Navy in three different capacities: as a modern fast jet aircraft carrier, as a helicopter and commando carrier, and then as a harrier carrier where she achieved great world fame as the Flagship in the 1982 Falklands War, returning in triumph to popular acclaim.
In 1986 Hermes was sold and became the INS Viraat, and then served with distinction in the Indian Navy from May 1987 to 6th March 2017, for her role in Operation Jupiter in 1989 peacekeeping off Sri Lanka. It also saw action during Operation Parakram in 2001-2002, post the terrorist attack on Parliament. She carried British-designed Harrier jets and Sea King helicopters in that role.
2. Current situation – what is happening now
The ship was decommissioned in March 2017. The Indian Government requested bids for saving the ship, known as 'Grand Old Lady', as a museum and museum adventure centre. Interest was received from the Government of Andhra Pradesh, and later from Nivati, Sindhudurg district, Maharashtra. Sadly, no final bid materialised.
The previous Indian High Commissioner to the UK Mr Sinha indicated verbally to me that the Indian Government policy was that if Indian bids were not successful, as they must have priority, then a UK bid could be entertained in a competition with scrapyard bids.
On 1st July 2019 the Indian Minister of State for Defence informed the Indian Parliament she was to be scrapped due to the non-receipt of any financially self-sustaining proposal. Unfortunately, to date the Indian Government has refused to countenance any non-Indian bids for the ship, despite this apparently not being in compliance with World Trade Organisation (WTO) rules.
A scrap auction by e auction was conducted by the MSTC Limited with up to 20 bidders bidding, all Indian, as these were the only ones allowed to bid. The successful bidder was announced as Shree Ram Group – ship recycling – at Alang. They now have legal ownership of the ship.
The ship was towed for scrapping on the beach at Alang, but after very senior intervention, including reportedly by the President of India, the ship was saved from beaching for scrap, and is currently moored off the beach at Alang prior to a deposit being paid, and removal to a safe harbour.
3. The ship is now available to buy immediately: The cost of buying the ship
We are informed the ship was sold to the scrapyard for around £5.5 million GBP equivalent, though the actual scrap price may be less. The Trust and backers would need to purchase the ship for this price plus a reasonable extra for other fees and inconvenience to the owner, and this is negotiable, but may be in the order of £7-8 million.
There would be costs such as port costs and maintenance payable to keep the ship in an Indian Navy port until she is ready for towing to the UK, work in dry dock to ensure full fitness to tow, and the cost of two surveys: Offers have been made to return important equipment to the ship to make a major Indian Navy museum.
4. The cost of towing the ship to the UK
If an Indian bid such as at Goa via Envitech is not progressed, then the ship can be towed to the UK, subject to Indian Government permissions. The Trust has obtained quotes from reputable towing experts for the long tow to the UK from Mumbai, India.
Pre Covid the estimated tow cost was £3.5 million GBP. This may be reduced in post Covid recessionary pressures and availability and a sponsor might be found for all or part of the towing cost.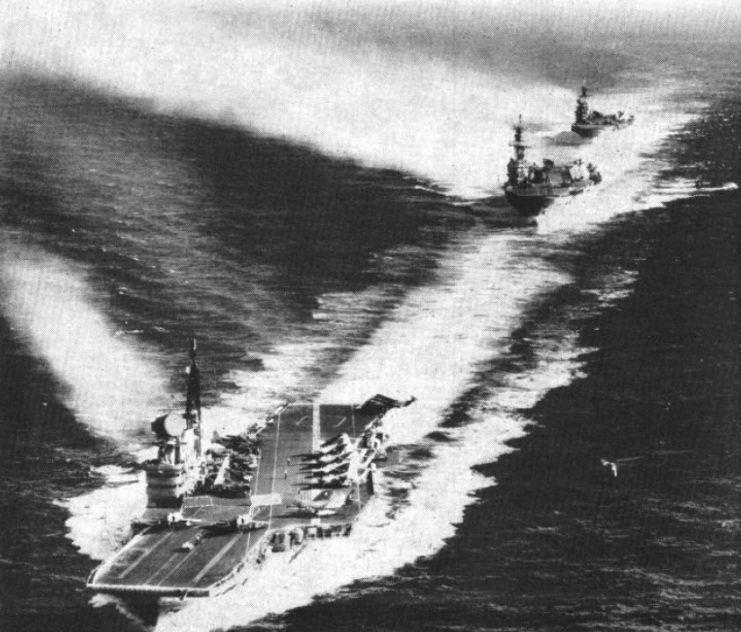 5. Future plan and costs of establishing the ship as a museum
The Trust wants to create a 'USS Intrepid' type display in New York for the UK based around HMS Hermes/INS Viraat in Liverpool, a famous maritime and cultural city with large numbers of domestic and international visitors, two major Premier League Football teams in Liverpool and Everton, as well as major horseracing events such as the Grand National. Sponsorship of the vessel might be negotiated.
Our vision is of an Indian and British centre celebrating shared British and Indian history and military cooperation. We would seek to use the ship as INS Viraat for significant Indian celebrations and events such as Indian Independence Day, Republic Day and Diwali, where the intention is to welcome and host the impressive Indian diaspora in the UK, which has no natural permanent centre at present.
We intend to keep the ship as authentic an aircraft carrier as possible, so there is no largescale conversion cost (such as into a hotel accommodation) needed.
INS Viraat did receive visitors whilst decommissioned and only certain parts of the ship would need to be opened up to visitors, ensuring appropriate health and safety planning, with the main deck and hangar deck being the main features, along with the bridge, pilot flying briefing rooms, quarter deck and examples of accommodation on display, as with HMS Belfast.
Revenues would be derived from major events, receptions, dinners, use of the hangar deck and ship for sales conferences, TV studios, Indian celebration events, films, theatre using the ship as a backdrop, movie locations and visitor entry fees, shops and merchandise. Related Airshows over the River Mersey and some helicopter operations for special events are also proposed.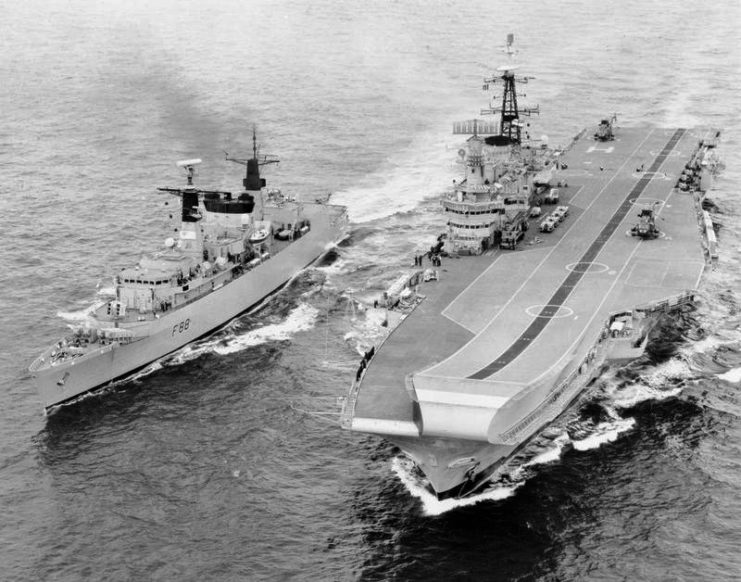 A rich display of appropriate aircraft carrier aircraft would be on display including British and Indian harrier and Sea Harrier jump jets, Sea King, Wessex, Lynx and Wasp and Indian Chetaks and Dhruv helicopters, ex-Royal Navy fast jets such as Buccaneers, Phantoms, Sea Vampires and Sea Venoms, World War Two aircraft to represent the vital role of aircraft carriers in the Battle of the Atlantic, commanded from Liverpool, such as a Seafire (naval spitfires), Sea Fury, Sea Hurricane, Fairey Swordfish (that helped sink the Bismarck), Typhoon, and US-built Corsair and Avenger, as well as representatives of brand new F-35 Lightning jets, Merlin and Wildcat helicopters of the modern Royal Navy.
The cost of conversion – meaning a repainting, preparation of displays and facilities onboard and maintenance of onboard generators and equipment as required, is £5 million making a £15.5 million plus target overall.
The intention is to do the work at the working shipyard next to the intended location – that of Cammell Laird. We intend to apply for funds from the Liverpool Mayor, who has access to Government Enterprise funds for urban renewal, from Peel Ports, major developers who own the site who are prepared to clear a former dry dock or graving dock onsite and provide some buildings as required for functions and a visitor centre, the UK National Lottery Heritage Fund which has made multi million pound awards to ship projects before, and commercial funders as necessary. Black Rock finance of Canada have expressed an interest in helping to finance the project.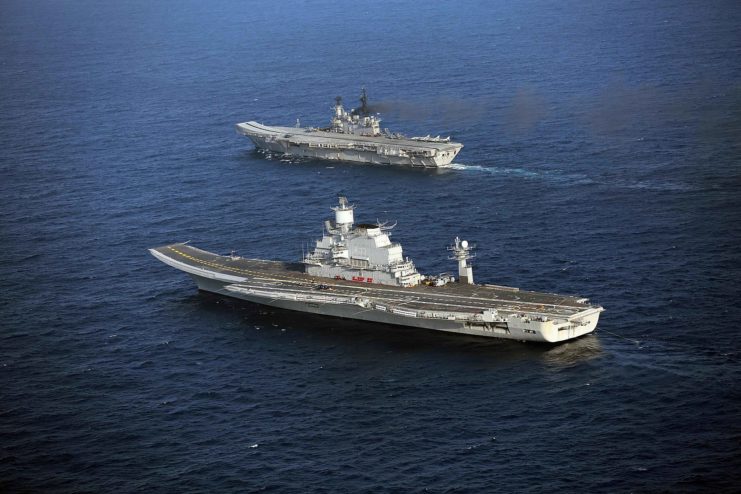 7. The benefits of Indian and British cooperation on this major project
We have approached a number of high-profile Indian companies with a strong British presence or interests, regarding partnership opportunities on this great project.
A Hermes Viraat museum would be high profile and highly valuable project. It would be a visible manifestation of shared international prestige, of working together, and of democratic, military, economic and cultural bonds. For example, the US President Trump and Australian Prime Minister met on the preserved aircraft carrier USS Intrepid to commemorate the Battle of Midway. We envisage the ship being part of the Indian High Commission centre of activities hosting visits by top Indian ministers including Prime Minister Modi on his return visit to the UK.
For British and India cooperation we can see real potential. For example:
7.1. HMS Hermes / INS Viraat is the longest serving warship in the world, bridging World War Two design with modern day. She is a visible manifestation of the strength, durability and sustainability of steel, a good fit with Indian and British global steel producers, and a similar symbol of aerospace, transport and defence bonds.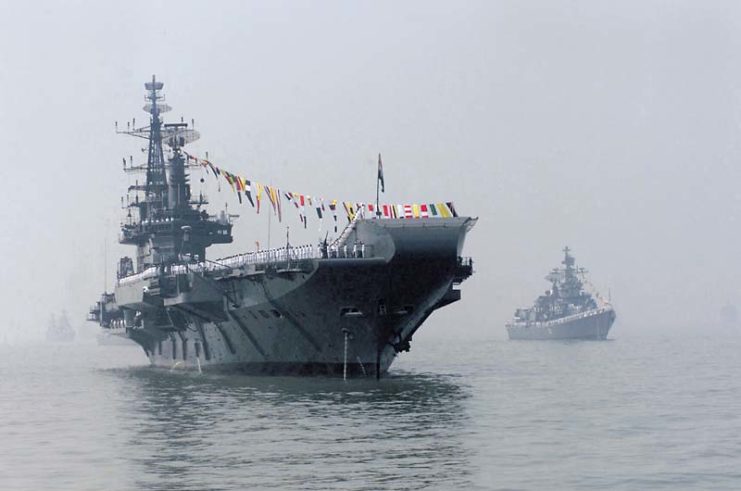 7.2. The aircraft carrier is a major symbol of shared Indian and British experience, friendship, culture, military experience and heritage. She would be a manifestation of India and Britain working together for the future not just the past.
7.3 The Hermes/Viraat is truly global symbol of shared history – it has steamed the equivalent of 700,000 miles – 28 times around the world – just in her duties as INS Viraat, India's Flagship, and therefore sends a suitable message about global links to both countries.
7.4 There is a large educational role offered by the ship, its upkeep and history, and opportunities to tie this into industrial apprenticeship schemes in the steel, aviation, defence and engineering industries, with visiting Indian and British students;
7.5 By saving the carrier from scrapping, the Governments are demonstrating core values such as sustainability and care for the environment. Indeed, the ship is being saved from the very beach in Alang used for shipbreaking.
7.6 It would be a superb venue for appropriate diplomatic, government and cultural relations, and for related business events.
8. URGENT ACTION NOW REQUIRED TO SAVE THE SHIP – including major questions on the sale costs and sales process.
1.) Regrettably, Envitech has just received a letter from the Indian Ministry of Defence saying that the NOC is not available as the seller doesn't want to sell. This contradicts quite a number of public and private assurances, reported in the media, that the seller, Mr Patel of Shree Ram shipyard is fully prepared to sell, and this omission could be challenged legally. Indeed, there are emails from the seller contradicting this, and this was copied in to the Ministry of Defence, raising questions as to the accuracy, truthfulness and logic of this new position.
Unfortunately, this has now become a game of 'chicken and egg' where the seller won't sell without the NOC; and now the Ministry of Defence won't issue the NOC as it claims the seller doesn't want to sell. The clear intent is to proceed with destroying the ship through scrapping.
2.) If this historic ship, the pride of two great nations, a Flagship in both the Falklands War for the British and for the Indian Navy for many years, is slammed onto the beach at Alang and torn apart for scrap from this month onwards, it would send a terrible message contradicting all the military, defence and economic cooperation focus of the British Prime Minister's visit to India in January 2021. It would be a high profile national embarrassment for both nations.
3.) We humbly request that the Indian Government provides a full explanation of how the sales value of a military asset has been so inflated over such a short period. The ship remains a militarily controlled asset, even post the sale to Shree Ram shipyard. There is an apparent major divergence between the scrap price paid – sources suggest only £3.8 million (British pound sterling equivalent) was paid, and yet publicly £5.6 million has been quoted; and how an offer to sell the ship as a museum has risen in a few months to £10 million.
Given Mr Modi's most admirable push to counter corruption in public procurement, it would be most helpful to understand these cost divergences. There is no suggestion whatsoever that any corruption is involved in this case, of course, but full transparency is helpful to avoid any misunderstandings.
Conclusion
We humbly urge you Prime Ministers to combine to help save this great ship for the long-term benefit of both our great nations, and for our nations' shared history and destiny. We would request a major announcement of a positive way forward to save the ship at the Republic Day event next year, and to avoid the waste of scrapping this historic vessel. This letter will be made available to the media, and we attach an earlier brochure regarding our outline plan for illustration. Thank you.
Thanks,
Dina