Near the end of World War II when the Allied forces moved in on the government buildings in Germany, many soldiers confiscated personal items belonging to the Nazis as souvenirs. One article of significance was Hitler's personal phone book found in the Reich Chancellery by British Grenadier Guards officer, Captain John Hodge. After seventy-two years in the private hands of Captain Hodge's family, the book was put up for auction with an expected return of almost £15,000. On September 23, 2017 the book sold for £33,000 – twice the estimated amount.
Over two hundred entries of the most dangerous men of the Third Reich are listed in the book, including SS commander and Gestapo head, Heinrich Himmler; Reich Minister of Armaments and War Production, Albert Speer; head of the Nazi Chancellery, Martin Bormann; Deputy Führer, Rudolph Hess; Reich Minister of Propaganda, Joseph Goebbels; Foreign Minister Joachim Von Ribbentrop and Reich Security Central Office commander, Reinhard Heydrich. In addition to the names and addresses, a letter was found in the book denying a request for an autograph of Goebbels written by his private assistant.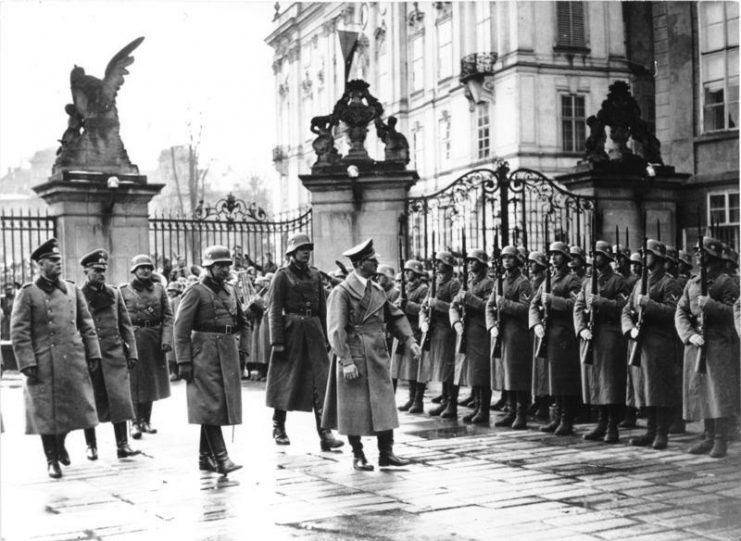 Captain Hodge acquired the book when he was arresting SS guard Heinrich Hornetz in Frankfort in 1946. It was Hodge's responsibility to track down prominent Nazis to be tried in Nuremberg. During his attempt to restrain Hornetz the Nazi's wife ran to alert the Germans. When five Germans surrounded the house they fired their weapons in an attempt to kill Hodge. Fortunately, Hodge was able to escape with his prisoner and the book in spite of being shot in the leg.
The book, bound in leather, was offered for sale by Henry Aldridge and Son of Devizes, Wiltshire in England. According to Andrew Aldridge, "This is a unique piece of history that offers both historians and collectors access to a previously unseen amount of information relating to the highest echelons of one of the most evil regimes in modern history. It really is a who's who of evil. "
In a related auction, in February of 2017 Hitler's personal telephone was auctioned off in Maryland to a private bidder for $243,000. The phone had been taken from a table near Hitler's bed in the Fuhrerbunker in 1945 by British officer Ralph Rayner, one of the first American soldiers sent into the underground bunker. In a letter to his wife, Rayner described the bunker as a "dreadful hellhole" that still smelled of burnt flesh. He took the phone home to England in his luggage and kept it in a box until his death in 1977. His son, now eighty-two years old, decided to put it up for auction due to his fear of it being stolen.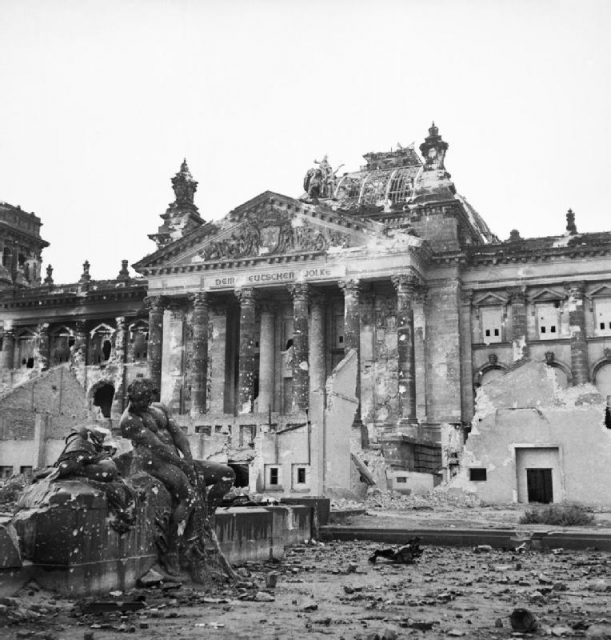 The telephone was made by Siemens in black Bakelite painted red. Hitler's name was engraved on the back along with a Nazi symbol. The phone was given to Hitler by the Wehrmacht and was the instrument used to communicate with his upper echelon in 1944 and 1945. According to Alexander Historical Auctions in Maryland's auction catalog, the phone was "Hitler's mobile device of destruction and arguably the most destructive 'weapon' of all time, which sent millions to their deaths around the world."
The discovery and subsequent auctions of Hitler's phone and book of names and phone numbers were never expected to be such valuable artifacts of the Third Reich and were kept in English closets hidden away for over seventy years. The families of the original owners coincidentally offered the relics for sale within months of each other. Both owners were hoping for a museum to win the items so they could be shared with the public but both high bidders were anonymous phone bidders whose names have yet to be released and may never be made public due to the nature and value of the artifacts.