Rana Mitter is a historian at Oxford University. He believes that what we've been taught in the history books about World War II is incorrect. In his opinion, the war began in Asia in 1937, not in Europe in 1939 or 1941 in Pearl Harbor, as some US accounts relate.
In examining recently-released documents, he found that the conflict got its start when the Japanese attacked the Chinese during the Marco Polo Bridge encounter near Beijing.
In that conflict, over fourteen million Chinese were killed, according to Mitter's book. Total military and civilian casualties in WWII for both the US and the UK were about 900,000. Mitter puts all of this forth in his new book, The Forgotten Ally.
During that fight, 500 million Chinese were forced to become refugees. The Chinese capital at the time, Chongqing, was severely damaged by enemy bombs which led to the death and injury of about 30,000 people.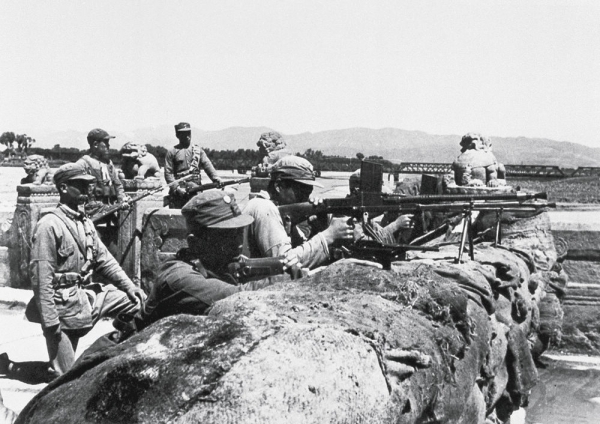 Mitter believes that China's involvement in the war was crucial to the end result.
Had China not resisted the Japanese invasion, Mitter feels that not only the history of Asia, but the history of the whole world would have turned out much different.
If China had surrendered or allied with Japan, the Japanese would likely have continued their attempt to dominate Asia and not felt the need to attack the US at Pearl Harbor.
This would have prevented the US from joining the war or at least delayed their entry, International Business Times reported.
Mitter admits that the US may still have allied with the British to defeat Nazi Germany. But it was the attack on Pearl Harbor that was the turning point of the war which is why he feels that China's continued resistance for four and a half years without help from any other Allied nation was so instrumental in the eventual outcome of the war.