It was two hours from midnight, March 26th, 1943, when two cottage residents, Albert and Vera French, heard the crash.  They immediately rushed from the comfort of their homes into a chaotic scene where they found Sergeant James Clark desperately trying to rescue the crew from his fallen B17 Fortress.  The mixed crew of Canadian, British and Australians had taken the Fortress out on a test-flight, trying to work out the kinks in a new navigation system, when they ran into a patch of fog two miles short of Chivenor base.  Denys Dunn, Jeffrey Fage, and Bob Sandelin died either in or as a result of the crash, while the pilot and co-pilot James Heron and Don McLean, as well as Sergeants Arden Kenney and James Clark, survived.  This all happened 75 years ago on a hill overlooking the village of Luscott Barton in North Devon, England.
For their heroism, Albert received the British Empire medal, and Sergeant Clark was awarded the George Medal.  For Albert and Vera, the traumatic events of that night would have a lasting effect on their lives, and they rarely spoke about the events that took place on that hill, not even to their own family.  During a short memorial event held at the crash site, their daughter Ann Baglow said that she knew little about the event.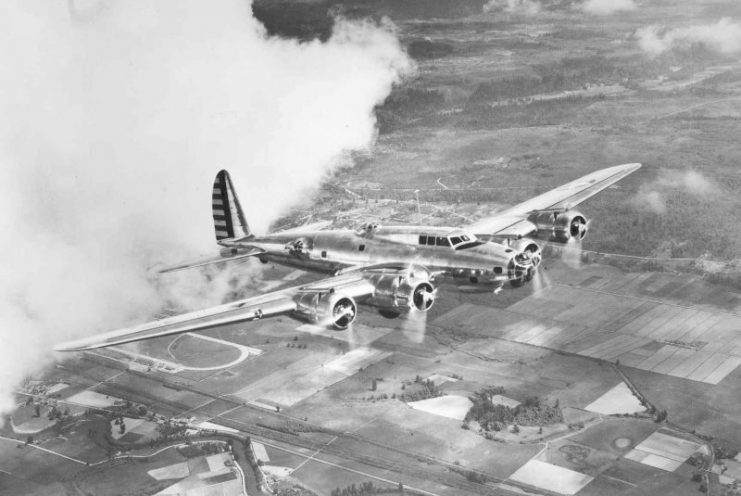 "He never spoke about it at all that I can remember and mum said more to the grandchildren than to me.
They were always people ready to help and I am very proud. I just wish that mum and dad had been here and my brother as well."
When he was younger, Ann's son Joe had wanted to do a school report about the incident, and Vera told him more about the event in that sitting than she'd ever told anyone.
"It did affect her and she was embarrassed about it, so it was never mentioned again.  She used to say she had met the king and gone to Buckingham Palace, and the king said to her she was worthy of a medal for what she had done, but they didn't give medals to civilians," Joe said.
The RAF came into the Second World War without any heavy bombers.  The best they had was the Vickers Wellington, which was capable of carrying up to 4,500 pounds of bombs, which would not be suitable for the military needs of the rapidly expanding war.  So they were forced by circumstance to purchase twenty Boeing B-17C Flying Fortresses from the United States.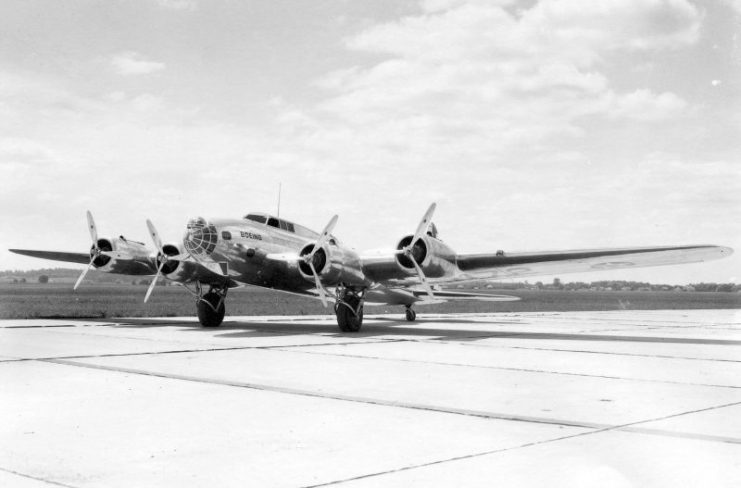 The B-17C was a low-wing monoplane that combined the aerodynamic features of the XB-15 giant bomber, still in the design stage, and the Model 247 transport plane.  The Fortress sported a flight deck rather than an open cockpit and came fully armed with both bombs and five thirty caliber machine guns, handled by ball-gunners.  It flew in a number of operations, achieving only moderate success before Bomber Command abandoned daylight bombing missions at the end of September of 1941 because of its poor performance.  The RAF and the USAAF had concluded that the B-17C was not combat ready.  Its defenses and payload were inadequate, and the bombing methods presently in use were inaccurate.
The Flying Fortress continued to serve in the capacity of a long-range maritime patrol aircraft for Coastal Command, and later, the Fortress Mk II (a B-17F) and Fortress MkIIA (B-17E) were introduced.  The Fortresses total credit included eleven U-boat kills during the war.
The disaster has been researched by North Devon men Rob Palmer, Graham Moore and Stephen Heal of britishmilitaryhistory.co.uk, which is also where you can find out more information about this crash and other North Devon air disasters.