515 German bombers burned down the city where Henry Tandey lived and all he could hear were the screams of hundreds of men, women and children. He spent over 10 hours fighting, helping the victims, pulling out the dead bodies while Luftwaffe was trying to demolish the Coventry factories.
He couldn't feel anything but guilt, thinking that all those 560 lives lost during that night could have been saved, just like other 60 million lives lost in World War II. Only two years before that, Henry found out that he was the man who spared Adolf Hitler's life and changed this world forever.
Towards the end of the First World War, Henry Tandey found himself in front of a wounded German soldier, who was no one else but Adolf Hitler himself. Henry had his gun pointed at him, but seeing his wounds, he lowered his gun and only had time to see the German nodding in thanks, before he disappeared forever, the Daily Record reports.
Henry said he didn't like to shoot at wounded men but he wished he would have known what kind of a monster he was turning into. He said he would have given away ten years of his life for just five minutes back in time. Henry died in 1977. He was 86 years old when he passed away and all his life he had to live with the fact that he was "The Man Who Didn't Shoot Hitler".
And the same man who saved the life of a monster, was a war hero; in fact, he was the most highly decorated British serviceman of the First World War. He was awarded the Victoria Cross, Distinguished Conduct Medal, Military Medal, including five mentions in dispatches and three wound stripes.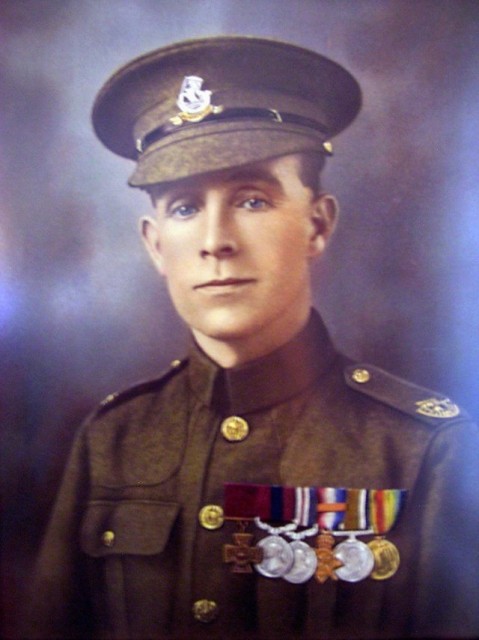 Author and historian David Johnson spent some good years of detective work and research on Henry's story, saying that a man and a soldier like him deserved to be known for all that he had done. Johnson's book has been highly appreciated by General Lord Dannatt, former head of the Army, who served with Henry in the same regiment. He said Henry will always be remembered for his service and all the decorations he was awarded, but mainly as the man who "with one squeeze of the trigger" could have stopped World War Two from occurring.
" Dr Johnson has managed to winnow fact from fiction and produce the definitive life history of this remarkable British soldier – an ordinary man who did extraordinary things," said General Lord Dannatt.