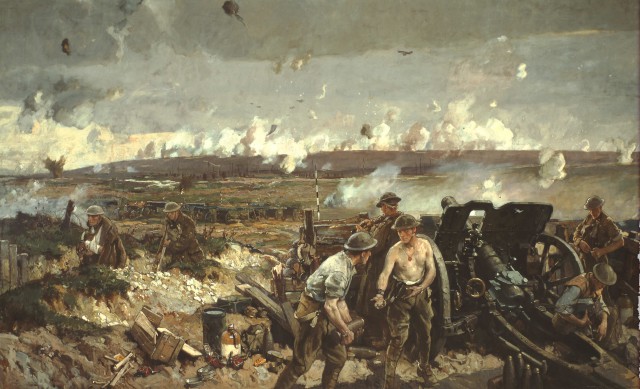 A campaign to have Canadian World War One soldiers reinterred from their battle graves at Vimy Ridge has been started. To date over $20,000 has been raised for the campaign that is seeking to have the Canadian troops' receive full military funerals.
The World War One battle at Vimy Ridge in northern France claimed hundreds of lives on both sides, and it is thought that around 44 Canadian troops remain buried in the battleground, part of which is soon due to be re-developed to make room for new buildings.
Currently, the land is owned by a local farmer who uses it to grow potatoes. It was a war researcher, Norm Christie, who investigated the location and suggested that the remains were still in the original place where the soldiers fell. Norm has now started a campaign to raise $110,000 so that the soldiers' bodies can be removed and relocated to proper military graves. The campaign is called 'Help Recover Our Vimy Heroes'.
In his research Norm says that the soldiers were quickly placed in a mass burial grave as the battle ensued. The grave site has been recorded in official documents as CA-40. There were plans to have the bodies moved at the end of the war, but that never happened.
Ten of the soldiers buried in CA-40 are thought to be from Canadian 113th Battalion Lethbridge Highlanders from Alberta, Canada. A local Lethbridge military expert, Brett Clifton, says that many of the Canadian troops sent to fight in Europe during World War One from Lethbridge were simple farmers or worked in the coal mines. He says that even though World War One was a victory for the Allies, it is still important to keep the memory of those who lost their lives alive.
One of the Betts brothers, Clarence and Earl, from Lethbridge, is thought to be buried in CA-40. Clarence's son, Jim, who is now 78 years old, says that he doesn't know why his father enlisted in the army, but thinks that he was following in his brother Earl's footsteps since Earl had joined a week earlier than Clarence.
The brothers were farmers from the Coutts area of Lethbridge, and Jim thinks that the whole family were short of money. The brothers are known to have fought at Vimy Ridge in 1917 and Clarence watched his brother Earl being buried in the mass grave.
To complete this process $110,000 is needed for:
an engineering team and equipment;
documenting the process;
compensating local farmers;
safety and security costs.
We hope you will help us by contributing to Help Recover Our Vimy Heroes.