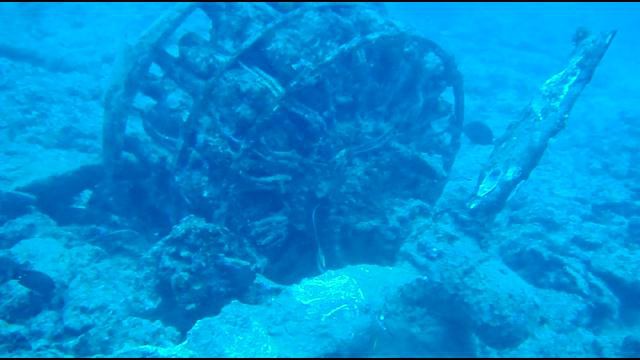 Hawaii – Wreckage of a WWII plane was discovered at Windward Oahu coast and was eventually identified by personnel from the Hawaii Undersea Research Lab…finally after almost seven decades from the day it crashed.
The wreckage – sitting some 90 feet deep underwater – was found just off the coast of the said place particularly near an island known as Chinaman's Hat. According to the scuba diver who discovered the remains of the WWII plane, Ron Tubbs, the crashed plane underwater is a sight to behold as the water teemed with various fishes.
It was Tubbs who took pictures and videos of site where the plane is situated in the waters of Hawaii. The plane's engine and propeller were the ones he first spotted followed by the steering wheel trim tabs and the cockpit floor.
Steve Price of the Hawaii Undersea Research Lab said that they were able to identify the plane from the pictures and videos that Tubbs took. He added that the engine gave the strongest indication that the wreckage is that of a PBM as it has 18 cylinders.
Additionally, the Hawaii Undersea Research Lab also went on site to check the plane's ruins. They did trace records of about the plane as well as the parts and concluded that indeed, the remains were that of a WWII-era PBM sea plane.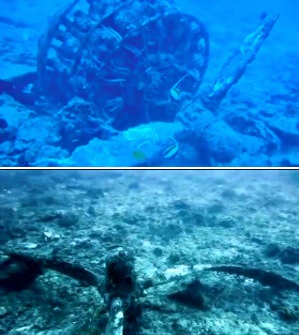 In fact, personnel of the Hawaii Undersea Research Lab were able to get hold of the plane's crash reports while they were browsing through the documents pertaining to it. They found out that the said aircraft crashed on January 23, 1945 shortly after it took off. The problem was the plane's engine was leaking fuel. The crash killed eight people including the pilot, Lt. TJ Connolly, while the remaining six aboard the craft were able to survive the ordeal.
Tubbs and the Hawaii Undersea Research Lab have already contacted the Joint POW/MIA Accounting Command, the organization responsible for the searching and recovery operations of unaccounted Americans.
The group also believed that their discovery highlights the importance to have every wreckage investigated. There are hundreds of these around Hawaii alone.
As Tubbs put it, these wrecks are an important part of the history of Hawaii and more importantly, they are a vital part of WWII history.
The recently discovered plan wreck will stay in the ocean with divers not allowed to remove anything from it.