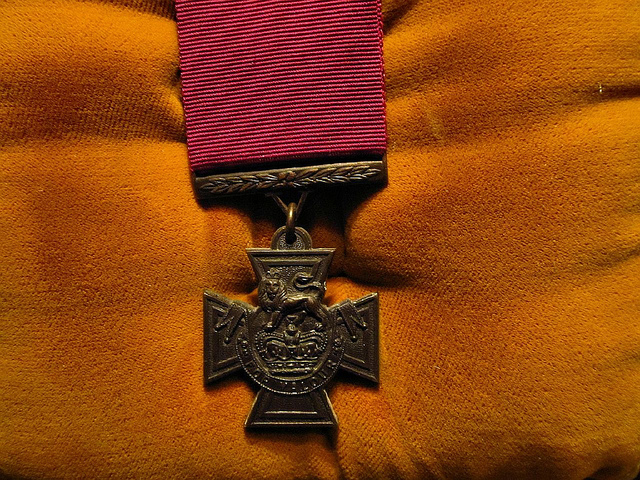 Many brave soldiers won the Victoria Cross during the First World War for their heroism, but today many of their graves are in disrepair. To rectify this, a grant in the amount of one hundred thousand British pounds is to be allocated toward the restoration of these graves so as to let them continue honoring recipients of the Victoria Cross and their willingness to sacrifice in the name of their country.
One hundred years has passed since the First World War began, and numerous tributes have been planned to memorialize those who fought the Great War. Given that it is the greatest form of honor for a soldier to be awarded the Victoria Cross, it is not surprising that these recipients are among those being commemorated even after death. Over two hundred graves have been made a part of the restoration plan, none of which have seen much in the way of repairs since their deceased inhabitants were buried there so many years ago.
There will actually be much more money allocated to the project than that provided by the government, as a national newspaper has pledged to donate the same amount. Even graves that do not need as much work done will be included, so long as a Victoria Cross recipient is buried there. Other graves need much more work as they have lost virtually all structure. This is because the Commonwealth War Graves Commission does not work on the resting places of VC winners who did not die in battle, The Northern Echo reports.
Due to this lack of participation by the Commonwealth War Graves Commission, the resting places of some award recipients are not known by their locals. To some, this is an injustice that needs undoing, as those who won the Victoria Cross would appear most deserving of recognition. The restoration project will therefore do more than simply repair the graves, but will also place installations at award recipients' former homes.
The Victoria Cross may be a high mark of honor among war heroes, but it does not ensure their remembrance. The new project to restore their resting places to a more original state should not only honor the deceased but also raise awareness as to just how many recipients of the illustrious Victoria Cross there actually were, since many of their birth sites will now also be adorned by monuments to the valor of their service.