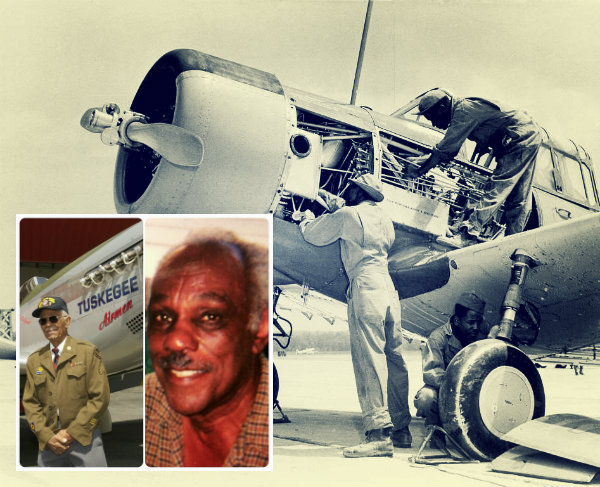 Clarence Huntley Jr. and Joseph Shambrey, both members of the famed all-black squadron during WWII – the Tuskegee Airmen – and lifelong friends who joined the army together, died on the same day in their LA homes. Both men were 91 years old when they passed away.
According to their relatives, both the Tuskegee Airmen members and WWII vets died on Monday, January 5.
Tuskegee Airmen Joseph Shambrey and Clarence Huntley Jr. joined the army way back in 1942. Then, two years later, they were sent off to Italy where they served in the 100th Fighter Squadron which was under the army air force's 332nd Fighter Group. The friends were both mechanics repairing and making sure combat planes were in good condition.
One of the two Tuskegee Airmen, Huntley Jr., fine-tuned P-39, P-47 and P-51 aircraft. He was also a crew chief responsible for the combat plane of squadron commander Captain Andrew D. Turner. As what his nephew, Craig, pointed out, Huntley took his work seriously Captain Turner gave him the moniker Mother.
Not only did the Tuskegee Airmen faced danger during the Second World War; they also had to contend with racism. As Tim Shambrey, the son of Joseph Shambrey, said, his father once recounted to him an incident where he and his buddies got of a train in Alabama where there was a hospitality station. The said station was welcoming WWII servicemen with handshakes and free coffee.
However, according to his father's story, when he and the other Tuskegee Airmen, dressed in their uniforms, came off the train, they didn't get the same welcome given to their white comrades and were even asked to pay for their coffee which they did so without any questions.
Tim said that his father and the other Tuskegee Airmen were a very proud bunch and just didn't want to fuss about it since it wasn't the first time they faced such discrimination.
After the war, the older Shambrey did not talk much about his wartime experiences. He did held barbecues which, sometimes, drew crowds that were as large having 150 people. His wartime buddies also attended these barbecue parties he hosted. Huntley Jr.'s daughter also said the same thing about her father — his wartime exploits were not an open book to them. he just said that he had to do what he ought to do for his country.
After WWII, Shambrey went on to work as a national guard combat engineer during the Korean War and later on, spent his time working for the LA County parks and recreation department. Huntley Jr., on the other hand, became a skycap in Burbank and Los Angeles after the war. He worked the job for over sixty years.
Goodbye and thank you for your service, Tuskegee Airmen and WWII vets Joseph Shambrey and Clarence Huntley Jr.!