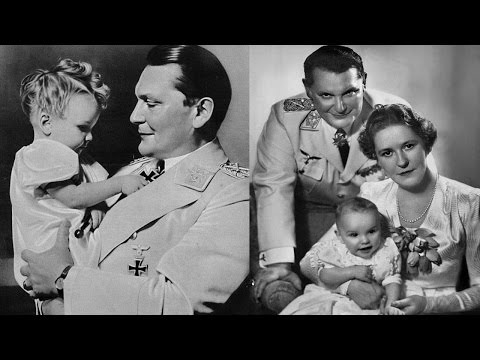 [Via]
Edda Goering, the daughter of Hitler's right-hand man Hermann Goering, has lost her battle to try to recoup funds the family had taken away from them at the end of World War Two.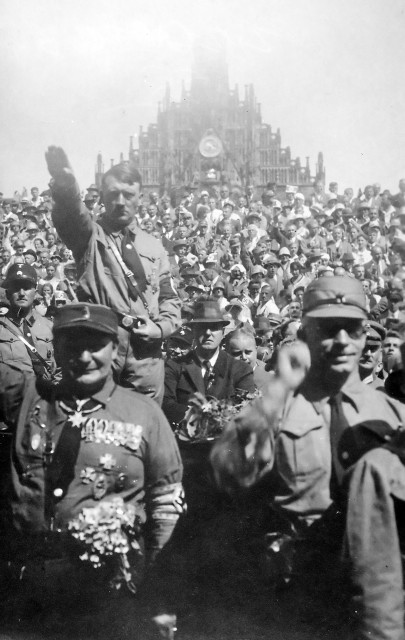 Göring (left) stands in front of Hitler at a Nazi rally in Nuremberg (c. 1928) [Via]
Hermann Goering was Hitler's second in command and even though he was put on trial with other Nazi leaders at Nuremberg he escaped being executed by the authorities when he took a cyanide pill and committed suicide only a few days before he was due to be executed.
Goering was one of the central players who orchestrated the massive art and historical artefacts theft from individual collections and museums across Europe that the Nazis undertook throughout World War Two.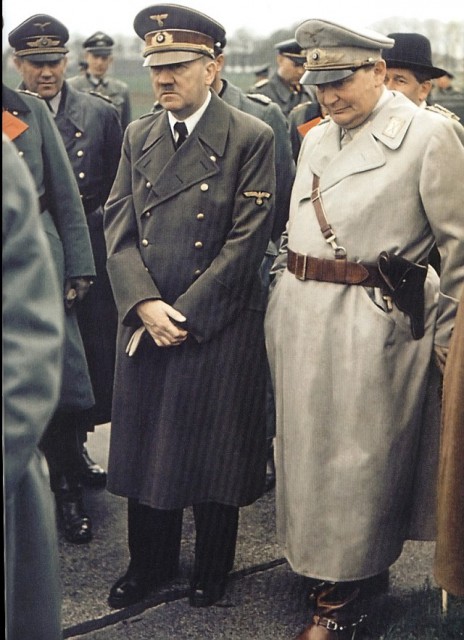 [Via]
Edda, who is now 76, still refuses to berate her father's actions, and has never criticised him.
Edda was a baby during the war but she played quite a high-profile role appearing on the front cover of Nazi magazines and meeting Hitler on many occasions. Goering also made Hitler Edda's godfather at her christening in 1938. Hitler gave Edda her christening gown which was laced with swastikas.
She has now attempted to lobby the Bavarian government for repayment for her father's estate which was retracted from the family in 1948. The amount she lobbied for is not known, but Bavarian lawmakers have refused to take the petition any further.
Edda has claimed that the retraction of his estate was illegal, but the Bavarian authorities have disagreed.
Edda was Goering's only child and she was born from his second marriage to a German actress called Emmy Sonnemann, the Mail Online reports.
In the 1960s, Edda also tried to have a painting that her father had looted during the war, returned to her, but that attempt failed as well.
Today, Edda lives in Munich and still talks about her father as if he had done nothing wrong. She would not criticise him for ordering the Blitz Kreig on Britain, or for his role in ordering the extermination of the Jews.