A biography detailing the life of Nazi party leader Joseph Goebbels is now under scrutiny by his family, who are looking to sue the publisher for royalties.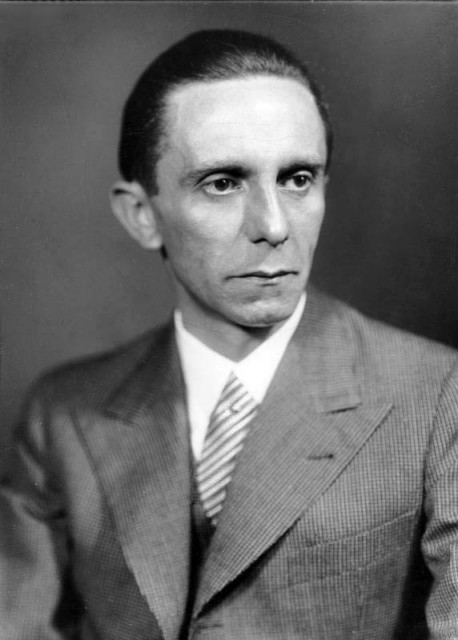 Jopseph Goebbels [Via]
The family of Goebbels accuse the biography's writer, Peter Longerich, of taking and publishing entries from Goebbels private diaries.
Longerich is a leading historian and has studied the Holocaust and Nazi Germany over many years. His Goebbels biography was originally published in 2010 in Germany and now an English edition is due to be published this May by Penguin Random House in the UK.
Random House in Germany believes that the case is highly controversial and the payment of royalties to Goebbels family could be immoral.
Cordula Schacht, whose father was Hitler's economist, is representing the Goebbels family in the case.  The case is due to be heard at the end of April in Munich.
Random House has suggested that if monies were to be paid to the Goebbels family that they should be donated to a relevant Holocaust charity. However, this was dismissed since the family are asking for the money to be given to them directly.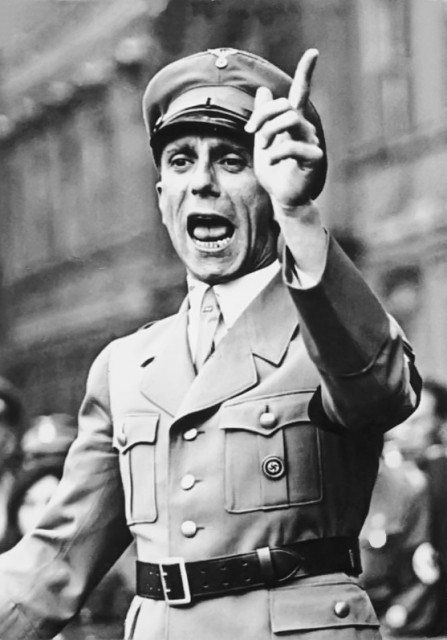 The family of Adolf Hitler's minister of propaganda Joseph Goebbels, pictured (above) in September 1934, is suing a publisher for royalties over a biography that used extracts from his diaries [Via]
Goebbels remaining family are the descendents of his siblings, since Goebbels and his wife poisoned their six children before taking their own lives just before the end of the war whilst they were hiding in Hitler's bunker.
Goebbels' diaries have been published in their own right and are copyrighted until December 2015.
Schacht's father was captured by the Allies at the end of the war and was put on trial at Nuremberg. He was acquitted and died in 1970, the Mail Online reports.
While other publishers have been charged royalties for using Goebbels' diary, Random House has avoided it to date. However, author Longerich claims that these rights are a constraint of research and that he would have been happy to work with Schacht to come to an agreement about what parts he can publish prior to the book going on sale.
Random House stands by the claim that the copyright to Goebbels' diary belongs to the Bavarian government.