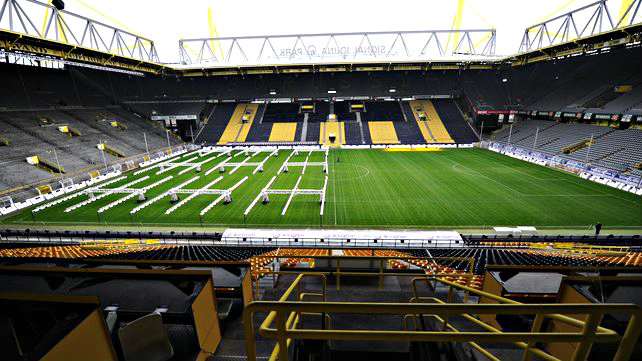 Germany – The home stadium of the Borussia Dortmund – the Signal Iduna Park – was placed on a complete lock down Thursday, February 26, after an unexploded WWII ordnance was found around its area.
The 550-pound [250-kilogram] WWII British explosive was discovered during the evaluation of aerial photos by the authorities in line with the planned construction work set to be done on the Borussia Dortmund stadium.
According to Dortmund authorities, due to the discovery of the WWII bomb, the area around the site, about 250 meters in radius, along with the stadium had to be evacuated until the explosive was defused and the place deemed safe.
Fortunately, the bomb was defused just within hours after the lock down.
"The bomb was defused, the clerk's office, the stadium and the Fan's World are clear. Everything went well," said the official Twitter page of Borussia Dortmund.
However, because of unexpected discovery, the press conference of coach Juergen Klopp of the Borussia Dortmund, which was scheduled that day, had to be moved to another facility.
The evacuation which occurred Thursday is not something new in the country. It can be remembered that Germany was literally rained down with ordnance during the Second World War and until now, unexploded vintage bombs are still being discovered within its area. The city of Dortmund was not exempted during the war. As a matter of fact, it suffered so much destruction because of the Allies' bombing raids.