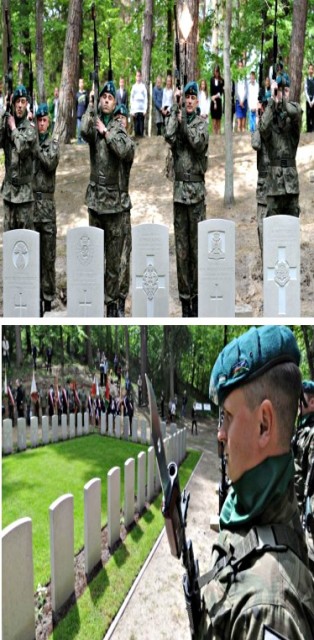 After almost 100 years and in time for the 100th year of the start of the Great War, graves of British WWI POWs who died while in captivity in German camps finally have full headstones.
Thirty-nine WWI soldiers who were POWs at Heilsberg prisoner camp were memorialized in the site where they were buried in Poland last May 13, The Daily Mail reports. These POWs, some barely out of their teen years, were placed in a common grave after they died due to diseases and mistreatment while being imprisoned.
The families of these POWs have struggled for almost 100 years to have their graves recognized as the region where they were buried was saddled in political unrest being behind the Communist Iron Curtain for decades.
A memorial plaque in Marlbok – about 75 miles away from the grave site of the POWs – bearing their names was already erected. But recently, the Commonwealth War Graves Commission went on to organize the event last May 13 at Lidzbark Cemetery. 39 white headstones were placed on the burial site of the POWs and were dedicated to them — a fitting honor for these WWI servicemen.
The commemoration was headed by British ambassador Robin Barnett along with the local governor Artur Jankowski. Several of the relatives of the WWI POWs also came to witness the ceremony and pay respect to their ancestors. 39 children held grave lanterns lighted with candles and placed them at each of the headstones.
Information about these long dead WWI POWs were gathered by the Western Front Association, a British non-government group which aims to preserve the legacy left by WWI soldiers as well as amateur historian Pauline Page-Jones of Llanfyllin, Wales where one of the POWs came from.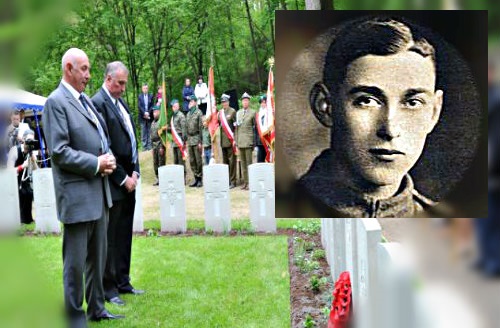 Among those who attended the commemoration were 68-year-old John Gordon Jones and 63-year-old Owen Wyn Jones. Both men came to give their respects to their ancestor, 19-year-old WWI Private William Gordon Jones who hailed from Llanfyllin, Wales. The Welshman, who was part of The Durham Light Infantry, was one of the POWs incarcerated in Heilsberg camp. He died of pneumonia at the camp's hospital after less than a year of service in the British army.
Both Jones brothers, who brought a poppy wreath and laid it on the headstone of their relative, were very emotional. John was happy that both of them were able to come and pay respect to their uncle in what he said was a very much delayed ceremony. He was thankful though that even though it was almost a century late, it still was able to push through.
"The fallen should be remembered as they gave their lives to us," he said.