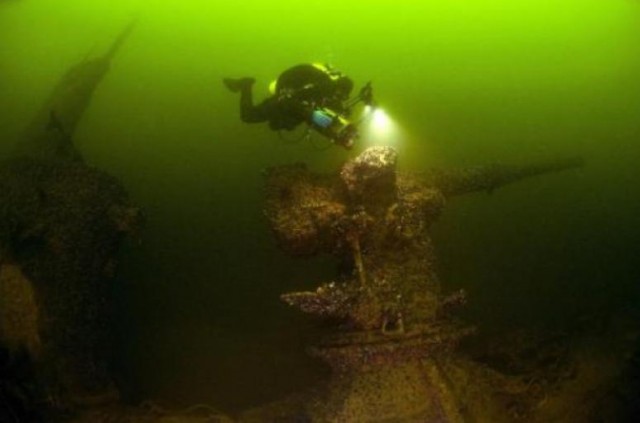 The German U-26 submarine, the pride of the German Navy at the start of WWI which disappeared almost 100 years ago, was found by a group of divers in the western part of the Gulf of Finland.
A group of Finnish voluntary divers known as the Badewanne were the ones to make the discovery of the German U-26 submarine. According to Jouni Polkko, one of the members of the said group, German U-26 submarine sank stern first so most of its hulk including the conning tower are located above the mud and are visible.
The location of German U-26 submarine lies below a shipping lane which makes it quite tricky, Polkko went on. They were only able to dive into the waters where the wreck was located after sevaral special arrangements with the authorities as the location is heavy with maritime traffic.
Polkko pointed out that the find has a very significant historical value as the German U-26 submarine was the German Navy's pride at the start of the Great War. In one year, it was able to down four battle ships of the Russians in the Baltic Sea. The biggest of these four ships was the the Russian armored ship Pallada. The said ship was destroyed at the Gulf of Finland on October 1914 along with the ships whole crew comprised of about 600 men.
However, the German U-26 submarine suddenly went missing in August 1915. The Germans had tried hard to find out what happened to their craft but its fate and disappearance along with its crew of 30 remained shrouded in mystery until this recent discovery.
Badewanne discovered the wreck of the German U-26 submarine years ago but it was only last May 30 when they received the confirmation that the wreckage they found was really of the German U-26 submarine.
Polkko surmised that the German U-26 submarine never made it out of the Gulf of Finland. He said that it might have been hit by a Russian mine laid to prevent the German navy entrance into the Gulf.
Polkko added that the groups recent discovery might be the world's best preserved remains of a WWI's U-boat, LiveLeak reports.