Are you are interested in owning a piece of the Atlantic Wall in Normandy?
A superbly preserved piece of WWII history, an untouched Normandy German Gun Battery was on sale recently.
The huge gun battery and complex at Querqueville / Amfreville (Stp 277) was up for sale – earlier this year.
It is well documented and its history is well known as it defended the port of Cherbourg from the hills above the city. Battery York as it was locally known, fought an artillery duel with USS Texas before being over-run after a land battle with the US army.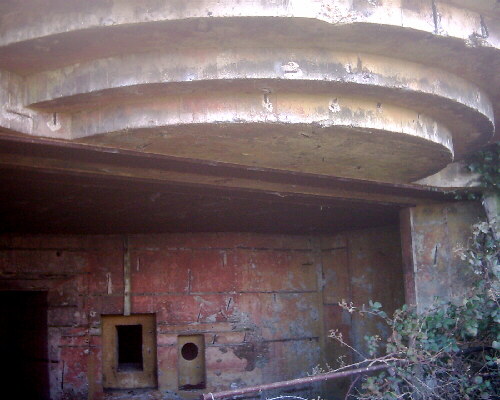 It has the view to die over Cherbourg harbour and also a magnificent view over the nature reserve and beaches in front of it, and, it offers the buyer the opportunity to uncover an untouched battlefield – all left as was were after the war.
Why was it left… because had been closed off to the public since the war, and owned by the French government.
The site also has a number of buildings which have not yet been re-uncovered after being closed off at the end of the war.
By way of a price comparison – there is a the 100 square metre German bunker that came up for sale in Cherbourg last month priced at €109,000 – it appears that the Battery York complex was a real bargain at €300,000 given the thousands of metres it covers… it will certainly only go up in value.
It is one of the most intact, well-documented and undamaged Gun Batteries that is likely to ever come up for sale in Normandy.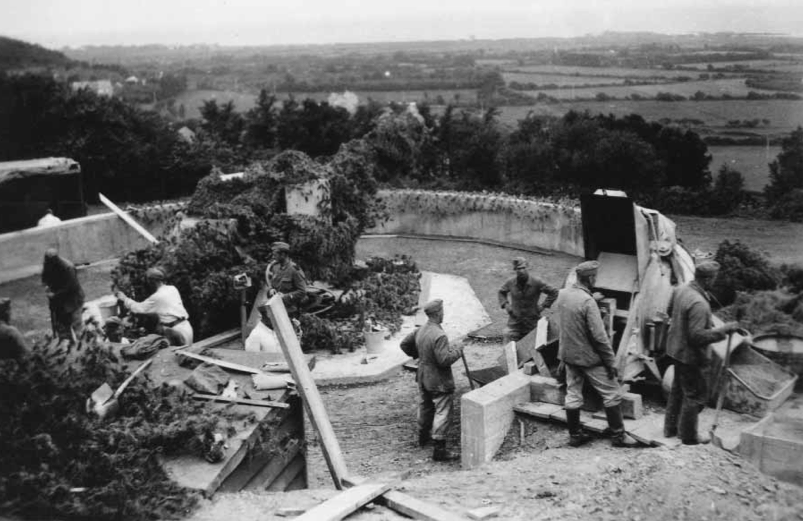 There are plenty of period photographs of the Germans in occupation at the battery.
The battery contains 4 huge German built casements (complete with rear ammunition stores and underground storage) as well as the mounts and casements for 4 Napoleonic guns… a big underground hospital, numerous ancillary bunkers, tobruks, toilets, living accommodation.
Many platforms for wooden cabins (which can be rebuilt)… and it even has an almost complete gatehouse which can be lived in as all it needs is 2 doors and 2 windows, so you already have your own on-site house. Not to mention that the battery has its own – gated driveway with Victorian gate posts and original 15ft gates – offering all the privacy you could wish for.
There is a 7 metre x 4 metre water storage area which would make a great infinity pool and a large 3 story observation tower – not to mention a nice concrete anti-aircraft position – all built upon a Napoleonic gun position and ammunition casements – also it is ideal if you wanted to make the ultimate bachelor pad where you can wake up with a million dollar view.
The acres of land come with modern planning permission for additional buildings… but you probably wont need them. The Germans built the site with more buildings than you could ever use.
It would make a fantastic museum setting, or a magnificent site for a modern home… or you can simply be the only person in town with their own untouched German gun battery.
Just google "cherbourg batterie yorke" or Stp277 Amfreville (York)
All coloured images from the website batteries.du.cotentin