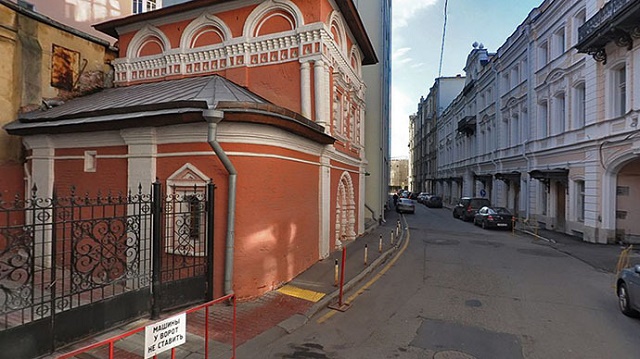 A WWII shell was recently discovered in a Moscow church, having never blown up in the past seventy or so years. It was discovered in the basement of the Church of Saint Cosmas and Saint Damian, which has survived since the sixteenth century. The historic building is still used to this day, and had to be closed down for a controlled deactivation of the WWII shell.
The basement of the church is relatively dry. Were it as dank as most would expect any basement to be, the projectile would not have posed as great a threat; however, the dryness of its surroundings make it something approaching a miracle that the WWII shell never went off. It would have been very easy in such conditions for an explosion to have occurred, damaging a church approximately 450 years old and potentially killing church goers who might have been attending service at the time.
It is unclear precisely how the projectile got there, though following the Emergency Ministry's deactivation by an engineer combat squad, there have been theories. It is supposed to have crashed through the roof and, proving to be a dud at the time, became lodged under debris where it evaded notice by any who visited the church or cleaned up refuse from the war. The WWII shell may have originated from the German Luftwaffe, who raided the Church of Saint Cosmas and Saint Damian as well as the surrounding area in July of 1941. They enacted the raids using anti-aircraft cannons as well as candle bombs, the RT News reports.
The church has encountered destruction once before, in 1564, just 102 years after it was erected. At that time, its structure was changed from wood to stone. Tsar Ivan the Terrible supposedly was married there, although the veracity of that tale remains debatable. Despite its reconstruction, it was fortunate to have survived the ninety or so attacks Germany made against Moscow, one of which must have left the WWII shell behind. Due to the high number of attacks, the Emergency Ministry still looks for explosives in Moscow to this day. In fact, they have deactivated over 1200 explosives in 2014 alone.
The WWII shell may not have gone off in its time, but the high number of explosives found in Moscow each year raises the suspicion that tragedy is just around the corner, and there is no telling where it may lie. While hopefully this is false, the Emergency Ministry which found the WWII shell is hopeful that one day they will finally discover their last.