A group of twenty-eight visitors from Le Quesnoy township in France visited New Zealand to learn more about Maori participation in World War I. The French town was liberated in WWI by soldiers from New Zealand.
Dr. Monty Soutar, the senior historian for the Ministry for Culture and Heritage, visited Le Quesnoy last year. He invited tourists from that township to come to Gisborne in New Zealand as guests of Nga Taonga a Nga Tama. Residents of Gisborne who spoke French assisted the visitors.
Dr. Soutar informed the group of the links between the Pioneer Battalion and Le Quesnoy. 100,000 New Zealanders served overseas in WWI. Some Maori offered to serve during the war, but in 1914, it was a controversial to have Maori fight in a "white man's war."
Other Maori refused to serve due to the New Zealand Wars and the massive amounts of land taken from them. Also, the Maori population was still slowly building back up from their historic low of 47,000 in the 1890s. In 1914, they were only up to 50,000.
Maori MPs pushed for the inclusion of Maori's in the war. In particular, Sir Apirana Ngata and Sir Maui Pomare campaigned for Maori involvement.
The first Maori contingent was 500 men who served at Gallipoli. They arrived on July 4, 1915. By the end of August, only 300 men remained, and only 130 of them were able to walk out on their own when the Anzacs were evacuated in December.
The Pioneer Battalion was included in the New Zealand Division that was sent to France. They were sent to Armentieres in April of 1916.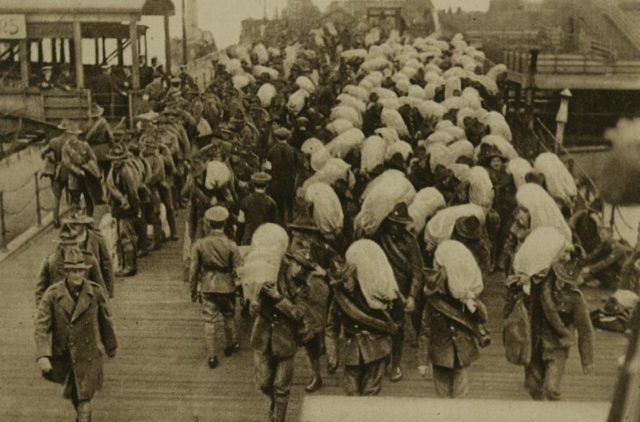 An attempt was made to conscript the Maori, but difficulties with registration along with other issues and only applied to one Maori district where the opposition to the war was most prominent.
From Armentieres, the Pioneer Battalion was sent to Somme to prepare the front. They built and repaired trenches, roads and buildings.
The Pioneer Battalion served longer on the Somme than any other New Zealand unit. They then served at Messines and Passchendaele. They fought in Le Quesnoy in November 1918 and were billeted there for two weeks when the war ended, The Gisborne Herald reported.
During WWI the New Zealand Pioneer Battalion had a seventy percent casualty rate which includes those killed, wounded or listed as missing. About 1000 Maori served in the war. 333 of them were killed, mostly be shellfire as they worked their engineering and laboring tasks.