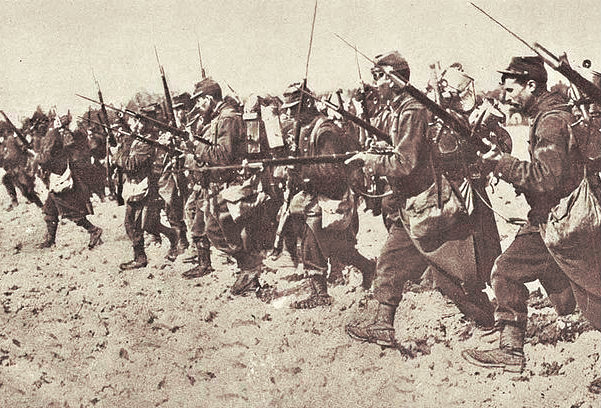 Remains of five WWI soldiers along with several WWI relics were unearthed in a forest near the town of Luneville which is in the eastern part of France.
Skeletons of the five WWI soldiers were found in the wooded area along with Lebel rifles which were the primary weapons the French infantry used during the Great War, said Philippe Sugg who is one of the two-men effort of tracking down remains of WWI soldiers killed during the war which took place a century ago. He added that the five WWI soldiers appeared to have died in the exact spot where they were unearthed.
That part of France had witnessed battle on September 1914.
One of the WWI soldiers had an identity tag. His identification stated that he was from a location somewhere near Perpigan, a city situated in the southern part of the country. It also said that he was 27 years old.
Several other WWI relics were also found alongside the five WWI soldiers remains. Sugg and his partner were able to unearth a pocket watch, a hip flask, two wallets and a small figure of the Virgin Mary.
The remains of these WWI soldiers are said to be interred in a military cemetery just near the spot where they were found except for the one with the identification tag. The identified WWi soldier will be laid to rest in the cemetery in his hometown, NDTV reports.