Henry "Duke" Boswell was tired of life in the North Carolina cotton fields, so he forged his parents' signatures and joined the Army at 17. Little did he know that over the next 5 years he'd find himself fighting in nearly every major campaign in the European theater of World War 2.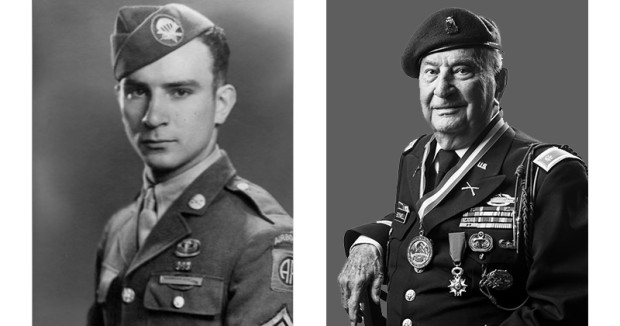 Duke's story is an amazing saga of courage and survival. With four parachute jumps into combat, he's among the most rare of all WWII veterans. His story needs to be told.
Duke, along with his fellow 82nd Airborne paratroopers, parachuted first into the island of Sicily as the campaign to retake Hitler's "Fortress Europe" began. Just two months later, he parachuted near Naples, Italy, to reinforce American troops in danger of being pushed back into the sea.
On D-Day, Duke was among the first to hit the ground, 6 hours ahead of the beach landings at Normandy. He participated in liberating the first town in France: Ste. Mere Eglise. Three months later Duke jumped again, this time into the Netherlands in what remains the largest airborne operation in history—the famed "Bridge Too Far" mission.
After a brief respite, Duke and the rest of the Airborne were summoned to stem the tide of the German advance into Belgium in what became known as the Battle of the Bulge. They survived bitter cold temperatures while fighting back the Nazi assault. Duke's unit continued to push the enemy back all the way into Germany. Once there, they liberated a concentration camp hidden in the town of Ludwigslust, north of Berlin.
This heroic path, from Sicily to Germany, is what we plan to follow as we film Duke's memories of these amazing events. We'll be taking Duke back to the locations of all four of his combat jumps as well as his experience near Bastogne in the Battle of the Bulge. We'll capture these powerful stories in the very places where they happened.
Click here to support this amazing project!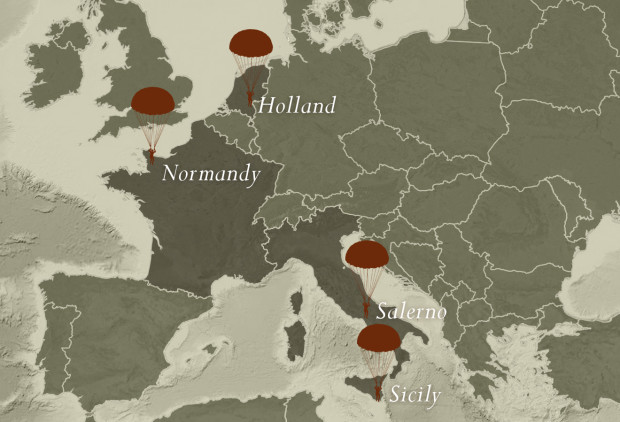 An Epic Journey
This journey is truly epic in both its scope and its execution. Our funding goal is $225,000, and we want you to know where that money is going and what it'll be used for as we produce the film.
This crowdfunding campaign is an all-or-nothing endeavor, so there's no gamble for our Indiegogo supporters—either we raise the full amount we need to make an excellent film, or your contributions will be refunded when the campaign ends.
Over a quarter of the budget goes to the travel expenses. We'll be bringing Duke, his assistant, and our film crew to Sicily, up through Italy, then to France and the Netherlands and into Belgium. Duke will be flying and staying in first class accommodations throughout the trip. We've also set up a number of days for Duke to rest without any filmmaking or traveling. Duke's wellbeing and comfort is our top priority.
Of course we've got to pay the film crew, re-enactors, editors and composers for their time and expertise. That, along with the video and audio gear needed to make the film, accounts for about half of the budget. The rest goes to things like insurance, Indiegogo fees and our awesome perks!