Senator Tim Scott is asking that the location where the Civil War started to be elevated to that of a national park.
Scott, a Republican, has introduced a bill to create the Fort Sumter and Fort Moultrie National Park as the second in South Carolina and the country's 60th national park.
Fort Sumter, at Charleston Harbour, came under attack on April 12, 1861, an action that started the four-year-long civil war. Nearby, Fort Moultrie, situated on Sullivans Island, is the site where U.S Patriots stopped and turned back a British fleet attempting to capture Charlestown only days before the Declaration of Independence was signed.
Both forts, form part of the Fort Sumter National Monument, which is one of nearly 90 monuments among the 413 sites administered by the administered by the National Park Service.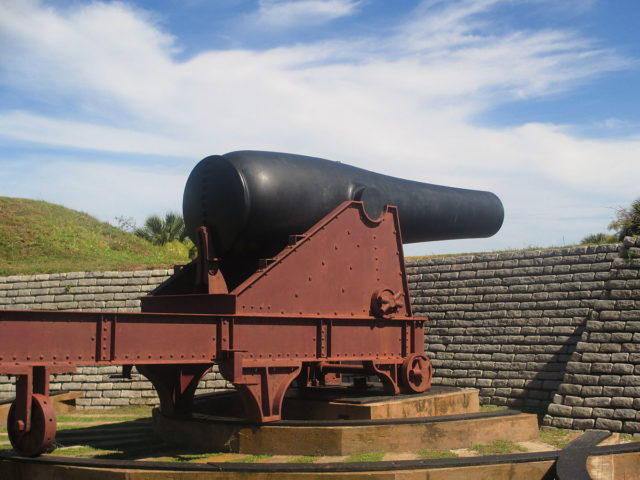 Scott said a national park certification will enable the forts to have a higher profile among the assortment of other national park properties which should attract more visitors to sites that now host about 1 million visitors per year.
Scott said the hope is to bring more attention. People realize the first shots of the Civil War occurred there, but don't know the history starting at the first years of the United States and the importance Fort Moultrie played out.
This is not the first effort to create a national park at the sites. Late U.S Sen. Strom Thurmond, a Republican also, and a onetime steadfast segregationist, tried in 2002, but the bill died in committee.
Scott said he had given little thought to the significance of a black man laboring to elevate the status of an iconic Civil War location. The bill resonates on each side of the aisle. He believes it will resonate throughout the United States and is hopeful the bill will pass in 2016.
The superintendent of the Fort Sumter National Monument, Tim Stone, said to Fox News that the designation will not mean park expansion or additional budget money but will raise their stature and profile. It gives Fort Sumter and Fort Moultrie importance and highlights their roles in American history.
Status as a national park is significant because numerous people make travel plans including visits to national parks, he explained. Only Congaree National Park near Columbia appears when searching online for national parks in South Carolina.
When word of the British retreat reached Philadelphia, it gave courage to those sitting on the fence who subsequently signed the Declaration of Independence, making this site an important one to which visitors should be exposed.