Aircraft History: this aircraft was built in January 1944 by Douglas Aircraft Company at their plant in Oklahoma City where at the peak of production 13 C-47s were completed daily for a total of 5,347. She has the manufacturer serial number 12253 and her full designation is C-47A-5-DK.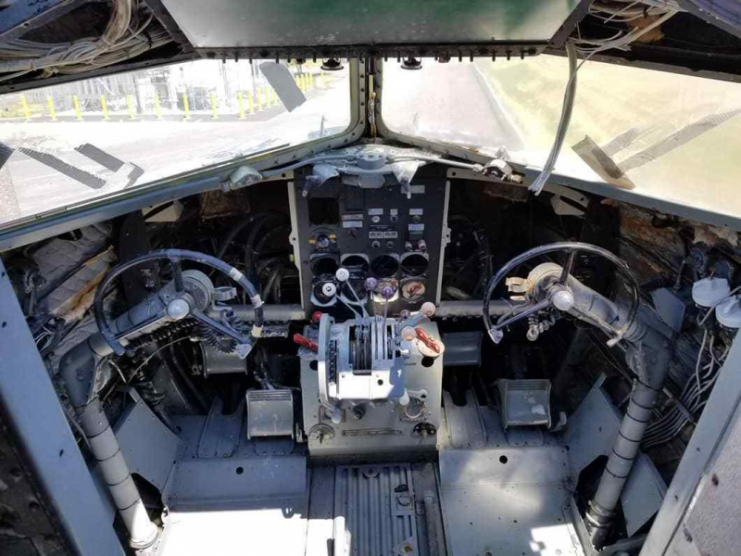 The tail number 42-92451 was assigned by the USAAF on January 24, 1944, and she was taken on charge by the Royal Air Force (RAF) at Dorval, Montreal, QC on February 4th 1944. The RAF registration FZ668 was subsequently assigned to her. She was ferried to England and assigned to 271 Squadron.
Preparations for a large-scale operation were underway in the U.K. On 31 May 1944, 10 Dakotas of 271 Squadron, including FZ668, joined 233 Squadron at Blakehill Farm. A few days later they were integrated into "A" Flight.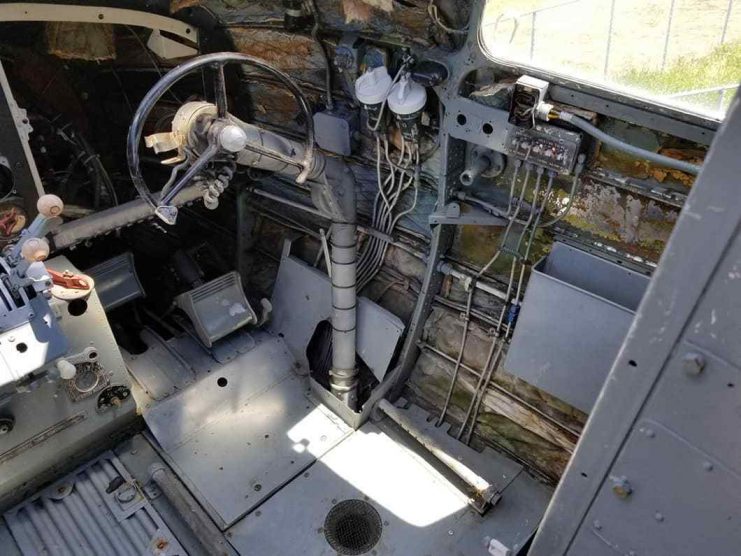 FZ668, this Dakota, took off at 23:20 as one of a fleet of 108 RAF C-47s whose mission was to neutralize the German forces behind the beaches to be used for the landings. Her crew was F/O Nicholl, F/O Dale, F / s Marsden and Sgt Caves.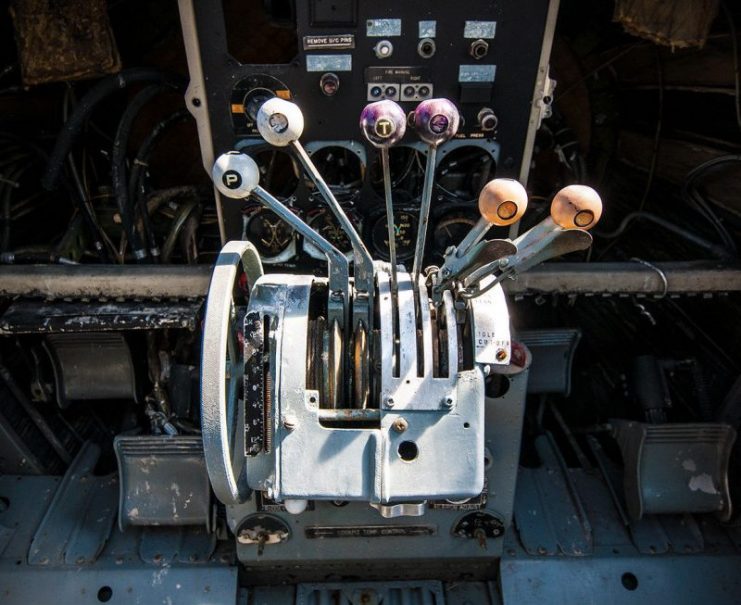 On board FZ668, bearing the chalk number 253 for this operation, twelve 20-pound bombs, "a small surprise for the troops defending the coast in France" as it was referred to in the operation log of the squadron, were dropped when crossing the French coast. Seventeen paratroopers jumped at around 00:50 on DZ "K" located near Toufreville.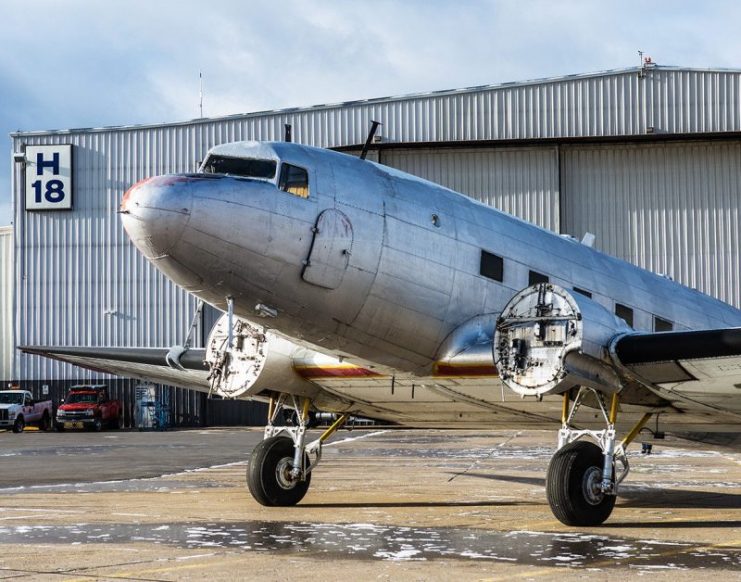 Their objective was to destroy the bridges over the Dive River. The paratroopers were split into two groups and met strong German resistance. The bridges were destroyed by engineers and the battle for the liberation of Europe began. FZ668 landed safely back at Blakehill Farm at 3:10.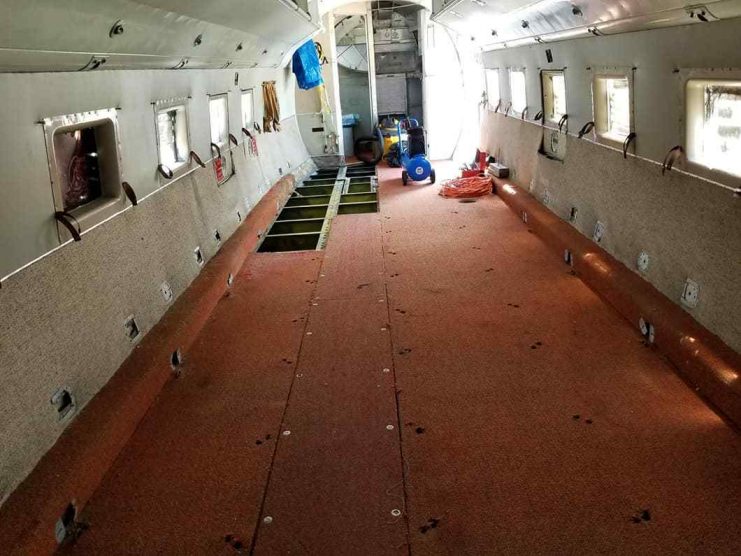 This aircraft flew 5 mission during the operation Market-Garden, including the one that saw the lost of KG374, David Lord's aircraft and FZ626 during Market-Garden. David Lord is the only transport command recipient of the Victoria Cross, the highest and most prestigious award for gallantry in the face of the enemy that can be awarded to British and Commonwealth forces.
After the war, she was purchased by Canadair, converted as DC-3C and flew for Trans-Canada Airlines as CF-TER. During the 70's she was acquired by Transport Canada who flew her until the early 90's.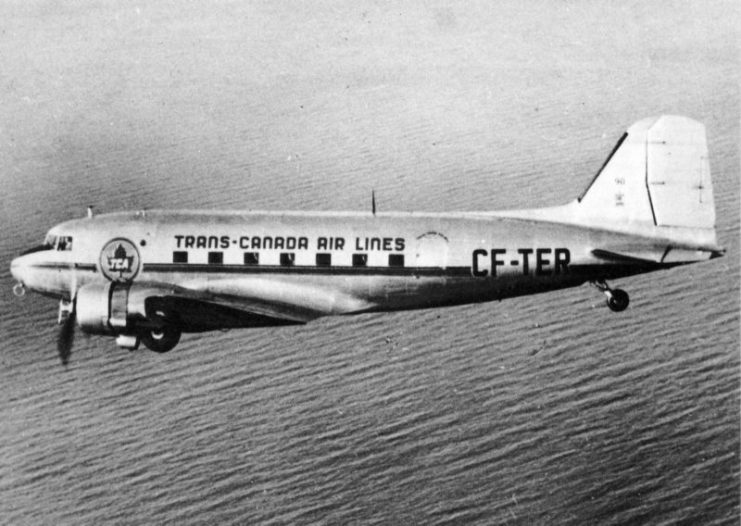 Aircraft location: CYHU – St-Hubert Airport, Montreal, Canada
Special notice: Aircraft has to be moved before January 10th 2019 or special arrangement has to be defined with the airport administration.
Aircraft condition: Project, not airworthy, sold as is and without warranty. The aircraft is sold without engines / propellers / instruments / seats / elevators
Airframe: 43354 hours
No logbook but enough documents to get a new one issued.
Airframe is in good condition and can be restored to airworthy condition.
The buyer must pay a non refundable $750 deposit within 48h after the end of the auction.