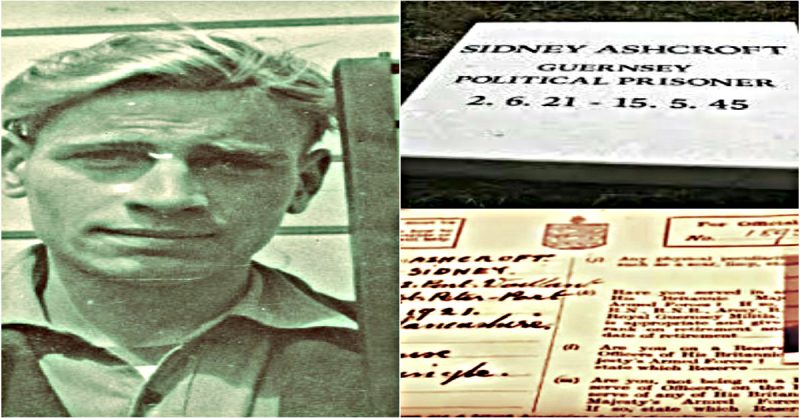 The fate of Guernsey man Sidney Ashcroft was finally discovered 70 years after he got deported from his then Nazi-occupied home island for punching a German soldier.
Dr. Gilly Carr, a Cambridge University academic, felt haunted by the photo of a young man, that of Sidney Ashcroft, who was one of the unfortunate Guernsey Eight. Unfortunate because this group of eight Islanders – all coming from the then Nazi-occupied Channel Islands – were deported to Nazi prison camps for challenging the Nazi regime's iron hand.
"When I first saw Sidney's photograph there was something about him that's always haunted me and made me want to find out more about him; I felt he and I had unfinished business," Dr. Carr said in an interview.
And now, after more than 70 years after his disappearance, Carr and Ashcroft's living family members now know the fate of the Guernsey man.
Nazi-Occupied British Territory
The Channel Islands was the only British territory occupied by the Nazis during WWII. Sidney lived with his mother, a single parent who lost two daughters in their infancy because of sickness, at that time in the island. The Guernsey man was the breadwinner of the family of two.
But their peaceful living was disrupted in 1942 when Sidney got arrested for "serious theft and resistance to officials" a day short of his 21st birthday. He was sentenced to two years and nine months of hard labor and was immediately shipped off to mainland Europe.
The Guernsey man never returned home.
The Mother who Never Gave Up
After his arrest and deportation, Sidney's mother, Charlotte Ashcroft, never lost hope that he would be able to return home. Until her death in 1981, Charlotte never left Guernsey though she was already living there on her own as her whole family resided in Tunbridge Wells.
After WWII had ended, she tried to find information about the Guernsey man. However, nothing came out of it.
70 Years Mystery
The mystery surrounding the disappearance of Guernsey man Sidney Ashcroft remained for 70 years. It wasn't until last year when Dr. Carr discovered what really happened to him during his incarceration in several Nazi prison camps.
The Cambridge academic was able to find out that Sidney had survived the war only to die of TB [tuberculosis] at the Straubing prison hospital a week after Germany's surrender. Furthermore, Dr. Carr was able to learn the final resting place of the Guernsey man after she unearthed a Red Cross grave record that indicated the location.
Dr Gilly Carr's documentary on Nazi war victim, Sidney Ashcroft,now available on @BBCiPlayer https://t.co/O1gDGpaCfF pic.twitter.com/7BA76JIqP2

— Cambridge Institute of Continuing Education (@Cambridge_ICE) November 5, 2015
Dr. Carr, along with Sidney's second cousin, Chris Roberts, traveled all the way to Germany to see it — a mass grave site where five bodies were buried after the war but was just a blank stretch of lawn now.
To mark it, Roberts placed a memorial stone on it saying . . .
"Sidney Ashcroft
Guernsey
Political Prisoner
2. 6. 21 – 15. 5. 46″
After 70 years of being in the dark, the fate of Guernsey man Sidney Ashcroft has now been brought to life.