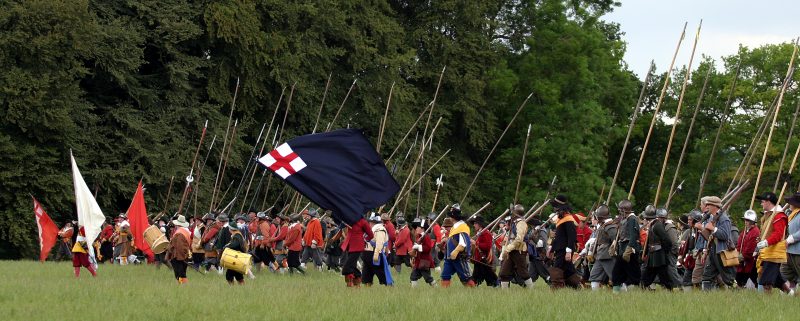 See the history of warfare in action from Medieval to Modern Day with living history encampments, drills, weaponry displays, firearms evolution and period battles taking place on the 19th/20th September 2015
We have assembled some of the very best re-enactment groups in the UK, including the Sealed Knot, the Southern Skirmish Association, The Great War Society, 29th Infantry Division, elite units for the Napoleonic Association and the best medieval groups all under our roof to offer you a truly spectacular day of non-stop entertainment. Medieval, Napoleonic, First World War, English and American Civil War, are just some of the periods in history you'll see brought to life by these skilled re-enactors.
Enjoy a packed programme of activities from 10am each day as we take you on a tour of history with drill displays, battle re-enactment and spectacular sieges.
Each group will be camped around the battlefield you will be free to wander around and find out what life was life for soldiers and civilians alike from 1415 to 1945.
The finale of each day will be a grand parade of all of our re-enactment groups bringing everyone together for a fantastic photographic opportunity during a short drum-head memorial to remember our fallen soldiers and civilians throughout conflicts past and present.
There will also be a 30 minute arena display each day, showcasing a selection of Tank Museum vehicles, from the First World War, Cold War and Second World War.
Please note: Warfare Through the Ages is a Special Event Day so pre-existing annual passes will NOT be valid. Special event admission prices apply please click here to buy your Warfare through the Ages tickets.
Season Ticket
If you are interested in visiting the Museum and attending events throughout the year we have introduced a brand new entry ticket, The Tank Museum Season Ticket, which will allow you to gain admission every day that we are open including our Special Event Days: Tiger Day, Tankfest and Warfare Through The Ages. It's fantastic value, saving up to 50% on normal admission prices and you'll also save 10% in the shop and restaurant. Click here to buy.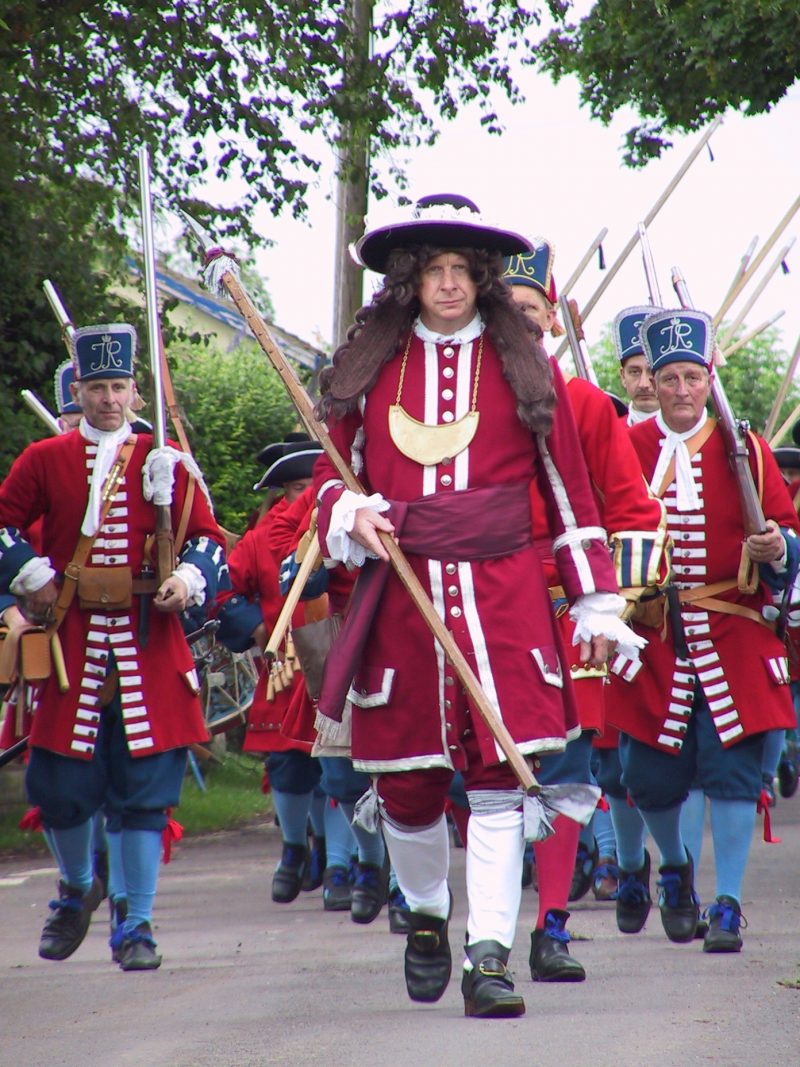 Groups in Attendance:
Medieval 
The Woodville Household
Oxford/DeVere Household
The Tudor Household

English Civil War
The Sealed Knot Society:
The Royalist Army
The Parliament Army
Monmouth Rebellion
The First Foot Guards
The Rebel Army
Napoleonic
British/Allied
The 2nd (Queens Royal) Regiment
The 4th (Kings Own) Regiment
1st Coy, 5/60th Royal American (Rifles)
The 16th Light Dragoons
Artillery of the King's German Legion
French
Le 45eme de Ligne
The French Sapeurs of the Guard
Le 3eme Artillerie

American Civil War
The Southern Skirmish Association:
Union Army
Confederate Army
Accommodation
If you are travelling from afar to attend this event why not book a hotel for the night. Hotels.tv are our official accommodation partners, with great selected hotels, lowest rates and online booking.
For any assistance, please contact reservations@hotels.tv or call +44 (0) 20 8133 9334.
WARNING:  Battles are dangerous and admission is entirely at the entrants risk.   It is a condition of entry that all persons having a connection with the provision or organisation or conduct of the Battle or its preparation or disposal afterwards including the owners and occupiers of the land are absolved from all responsibility in respect of any damage or injury whatsoever to property or persons admitted however the damage or injury may have been caused excluding negligence where this results in death or personal injury.
Traders
Traders wishing to book a space for Warfare Through the Ages 2015 please contact Brianna Ryder-Maki on 01929 405096 ext 211 or email EventsCoordinator@Tankmuseum.org
Please note: All Catering spaces for this event are now sold out.
A message from the Tank Museum:
"Please Support Us: As a charity, we rely on public support for all our activities. Our work is funded entirely by people like you. With your support, we can continue to create content. With the right support we might be able to do it more regularly – and can be even more ambitious. Please Click on the Banner Below"