WWII vet Don Fida of Syracuse will be returning to the Japanese-controlled Kwajalein atoll, an island which saw the bloody Kwajalein Battle during Second World War seven decades and a year ago. However, the veteran is returning there alone as he is the only 7th Division veteran survivor among the handful others of the said WWII conflict who can still walk.
The bloody fight at Kwajalein is remembered as the first time ever that American troops gained control of a Japanese-held territory during the Second World War. It began on January 31, 1944 and lasted for four blood-splattered days. When the fighting took place, Don Fida had been twenty years old for three days.
Bitter Memories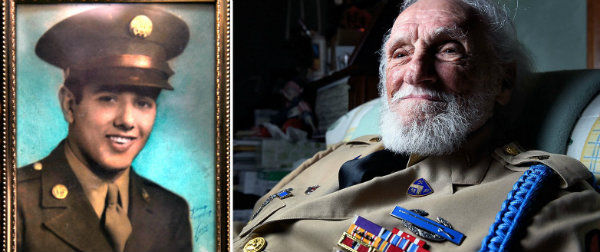 It had been long years after the Battle of Kwajalein but WWII vet Don Fida still sees the boomerang-shaped island in the Pacific in his dreams. The memories he had of that bitter conflict he once partook in are still fresh in his memories.
He could still remember how the 22,000 soldiers of the 7th Infantry Division got out of a ship and stepped on the soil of Kwajalein. They had to fight their way across the island, about 2.5 miles in diameter, and killed close to five thousand Japs. In return, they lost 177 of their own.
Don Fida still remembers how one Japanese soldier crawled out of a bunker and waved the underwear of a young American nurse at them. In his words, that young nurse was held as "worse than a hostage". He went on to say that his unit was able to rescue the woman. They draped her with the clothes they took from a dead soldier and escorted her to a US ship.
I couldn't seem to erase that woman's image from my mind, he said.
He also recounted fighting in Kwajalein with his friend 1st Sgt. Earl Watson and how the latter died instantaneously when he got shot once by a sniper who was posed atop a palm tree.
According to the WWII vet, his friend's head fell on his shoulder while his helmet dropped down to the ground. Fida had to pull Watson's body on top of his own and use his dead friend as a shield from the next round of firing.
It was only after fifty-nine years that Don Fida was able to locate Watson's family in California. he told them everything that transpired during the death of their loved on in Kwajalein.
After Kwajalein, Don Fida went through five more WWII battles including one in the Philippiens and in Okinawa before he returned to Syracuse at the end of 1945.
It was in the Philippines where he earned the Purple Heart he wears on his coat. he went on to say that Japanese soldiers captured him one time, held his upper and lower limbs and spread his body out like an eagle, then, they stabbed hitting his left abdomen and eventually, partially castrated him.
He was nursed back to his health from a person he knew way back while he was studying in Manlius, a story he fondly describes as a miracle.
Don Fida tried to raise a family after the war and started his own landscaping business. However, the memories he got from Kwajalein to the other battles he fought in proved too much that they ruined his marriage.
The Return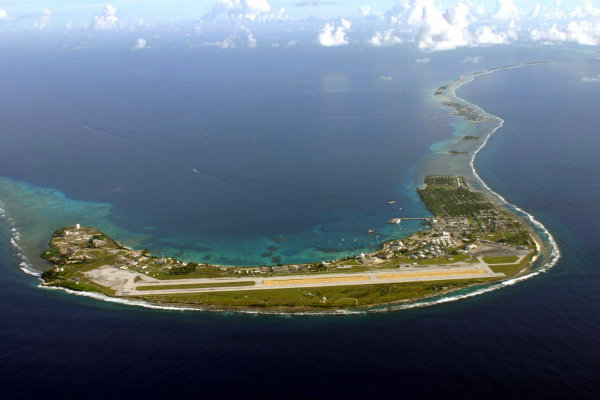 Now 90, Don Fida never thought the letter from Doug Halbert, treasurer and roster manager for the 7th Infantry Division Association, will find its way to him — the letter which is the key why he is able to travel back to Kwajalein.
It said that the military workers living and working in what is now known as the Reagan Test Site on Kwajalein wanted to invite the surviving veterans who participated during the Operation Flintlock for the 71st anniversary commemoration of the battle.
To date, there are thirty-three surviving members of the 7th Infantry Division who fought during the Battle of Kwajalein. However, the regulation specified in the letter meant that only one can come — because of the island's limited health care, the veterans allowed to attend the commemoration celebration need to be able to walk.
Among the thirty-three, only Don Fida qualifies for that said specification; he is the only one who can walk among his surviving comrades.
Fida traveled to Kwajalein Monday, January 26, accompanied by his daughter, Donna. They are expected to arrive in the Kwajalein Atoll on January 29 and on the 31st, Fida will attend the 71st anniversary commemoration of the Battle of Kwajalein. That day is just two days after his 91st birthday.