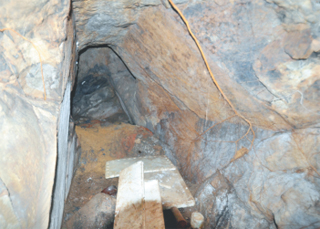 Heritage Sabah has said they have rediscovered the remnants of a Second World War bunker and tunnel that was hidden in the heart of Kota Kinabalu for over 20 years.
Volunteers uncovered the bunker which was believe to be part of an extensive network of secret tunnels that were used by Japanese military forces in Jesselton (now Kota Kinabalu) during WWII.
According to the Daily Express and other sources, the Japanese troops occupied North Boreno and they deployed tactical measures such as bunkers and tunnels in the hillsides of Jesselton as part of their strategic defense.
"The rediscovery of this wartime military shelter could shed further light on WWII history in Jesselton as well as be a potential tourist attraction of Kota Kinabalu, just like the Chu Chi tunnels," said Heritage Sabah President Richard Nelson Sokial. He was referring to the famous war tunnels of Vietnam that was built by the Viet Cong resistance against the US soldiers.
He said the bunker's passageway into the hill where it was located is currently blocked by soil erosion because of the torrential rains the area experienced last year.
"What we plan to do for now is to clear the site of unwanted man-made debris and invite war historians and experts who can work with us to see how far this bunker's tunnel goes and how it was used", he said.
"We hope in time that we may be able to share more of our discoveries with the general public."
"This is without a doubt, an exciting discovery for local Sabahans, as we now have an opportunity to uncover and validate more information about Sabah's true history that is not mentioned in our nation's history books", he said stating that this discovery confirmed narratives told by several of KK city's elder folk that the network of war tunnels built during WWII ran all the way through the city," he added.