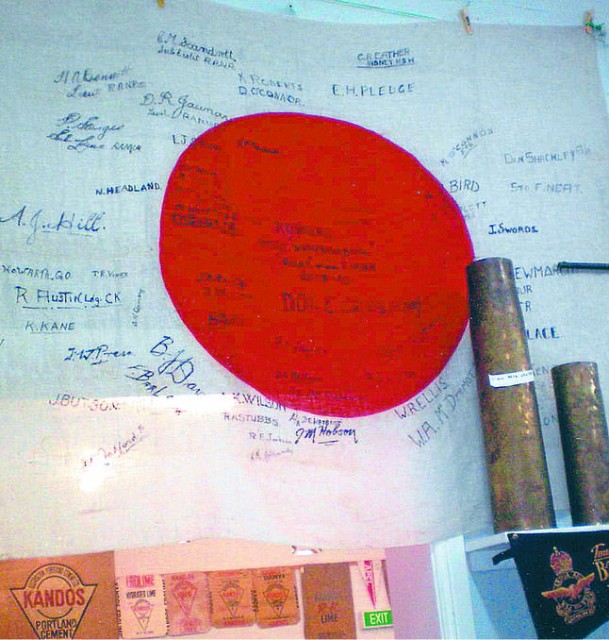 The Mid-Western Regional Council has recently been granted $7,000 for the restoration of the Des Odgers' Japanese flag which is in the Kandos Museum.
Members of the Parkes Mark Coulton have said the funding was made available through the Maritime Museums of Australia Project Support Scheme. The MMAPSS helps to care for and promote maritime heritage.
The flag was donated to the museum by a former resident, Des Odgers. Des Odgers served on HMAS Warrnambool in Timor when the Japanese surrendered in 1945.
In a letter that Odgers sent in 2012, he recalled that the flag came from an abandoned Japanese compound that was in the sailors view when they were stationed aboard their ship.
A motor launch was sent to the compound to bring back the flag.
Des Odgers won the flag in a draw from a hat when the soldiers were back on the Warrnambool. The flag was signed by the other sailors and at least one officer.
"This funding will ensure that important maritime heritage of Kandos is available to the community now and for future generations," Mr Coulton told the Mudgee Guardian.
Mr. Coulton said that more than $150,000 was provided to 31 organizations from all over Australia via the MMAPSS.
"I congratulate Mid-Western Regional Council and wish them well in their important work," Mr Coulton said.