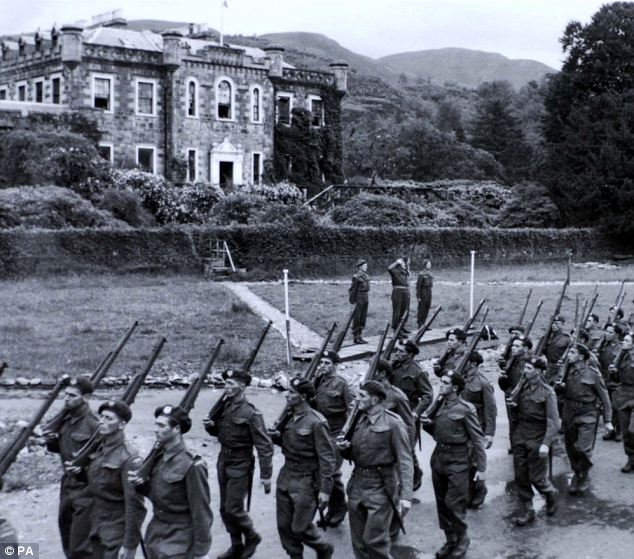 Seventy years ago, D-Day veterans were brutal enemies, leaving the beaches of Normandy red with one another's refuse. Now, after seven decades of peace, men from both sides of the conflict are able to shake hands as friends. Two such men, a Frenchman and a German, are even able to coexist as neighbors despite their bloody history. The two aged D-Day veterans now value a peaceful friendship above all else.
Leon Gautier is a Frenchman who formerly took part in some of the first Allied troops to join the fray during the Normandy landings. His battalion landed in Ouistreham, which is the town Gautier now calls home. Now that he is one of the few surviving D-Day veterans, he is able to share a peaceful life with another man who took part in the same invasion, a man with whom he has spent holidays and shared a strong fraternal bond based on friendship and the potency of their shared experiences.
This man is Johannes Boerner, a German paratrooper who fought the Allied forces during the Second World War. Boerner was also present for the Normandy invasion, though he now lives in the town which he once fought to maintain for the Axis. He and other D-Day veterans have managed to forgive the past and move on. Boerner even became a citizen of France and married a woman from Normandy, only twelve years after the landings took place.
The two men have similar experiences, though they were never literally on opposing sides of the battle. One of the factors that has made it easiest for them to relate is that neither of the two D-Day veterans necessarily expected that they would make it out of Normandy alive. Gautier was even told by a commanding officer that less than ten of his squad would survive the battle. Gautier had to wrestle his fears as he approached the shore, meanwhile Boerner was facing the battle to come while marching 220 miles to the site of the invasion. Boerner ended up being one of only nine men from his squad to live through the invasion and subsequent imprisonment, the Mail Online reports.
Both D-Day veterans faced similar opposing forces: the imposing tanks and machine guns, the nagging starvation with no time to rest and recharge, and the inimitable odor of their long-dead comrades scattered across the battlegrounds. They now share similar virtues, not the least of which is gratitude for the fact that they survived long enough to become friends. They will join other D-Day veterans for the June 6th anniversary commemorations, where they will share a sober remembrance in the halo of their continuing peace.