Mississippi shipbuilder Ingalls Shipbuilding has begun work on a new Legend-class cutter for the Coast Guard. This new National Security cutter (NSC) is named after cryptanalyst Elizebeth Smith Friedman. This marks the first ship to be named after this historically significant figure.
The ship is the 11th Legend-class cutter built, and it will be the most advanced yet.
"Our workforce has invested more than a decade of effort, creativity, and resolve to make the Legend-class National Security cutter production line incredibly efficient and strong," said Kari Wilkinson, the president of Ingalls. "We are pleased to achieve this milestone and will continue to look for any additional opportunity in our processes and approaches to provide the most affordable and capable ships to our customers."
The USCGC Friedman
The Legend-class of cutters entered service in 2008 and were part of the Integrated Deepwater System Program, which planned to replace most of the Coast Guard's equipment with more modern and efficient systems.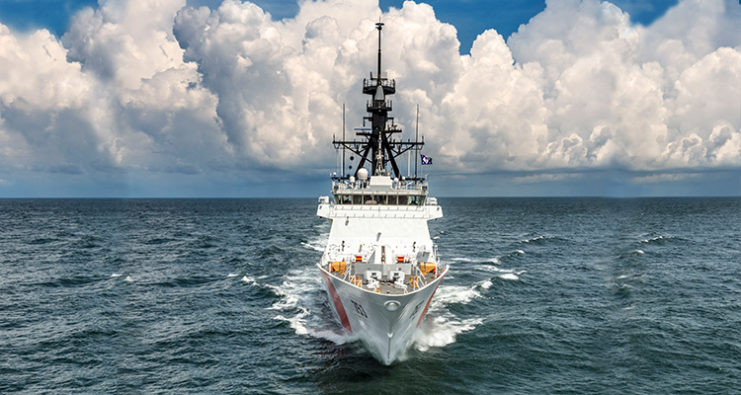 These advanced ships are capable of performing a large number of roles, something for which they were designed, including search and rescue, environmental protection, coastal security, and anti-terrorism missions.
The NSCs have been designed and built to standards closely matching that of U.S. Navy warships, allowing the Department of Defense to acquire and operate them in times of emergency. They are able to survive in military environments with light threats of anti-ship weapons, and even have a reduced radar cross section compared to previous cutters.
They carry a 57 mm Bofors gun on their front deck, and a Phalanx CIWS defense system. The NSCs are built with space and power ready to be utilized by military equipment if needed. On top of this, the ship's computer systems can be upgraded to be more resistant against attack, and more effective in military situations.
Some of the earlier Legend-class cutters suffered from structural issues that weakened their hulls, a problem that is amplified by the fact the Coast Guard use their ships often and in some of the world's roughest seas. This issue was addressed with reinforcements applied to ships that were already built, while unfinished ships simply had this added during construction.
The USCGC Friedman has these issues solved and will be the most advanced version yet. The 418-foot vessel can travel at 32 mph, reach a range of 12,000 nautical miles, and carries a crew of up to 148.
Who was Elizebeth Smith Friedman?
The new ship has been named after cryptanalyst Elizebeth Friedman. Friedman was born in 1892, and eventually became known as "America's first female cryptanalyst."
While working at Riverbank Laboratories, Elizabeth met and married William F. Friedman, a man who would also later become a widely celebrated pioneer of cryptology. In 1921, they began working for the War Department to put their knowledge to use for the government. Despite working together, much of Elizebeth's work was independent from her husband's.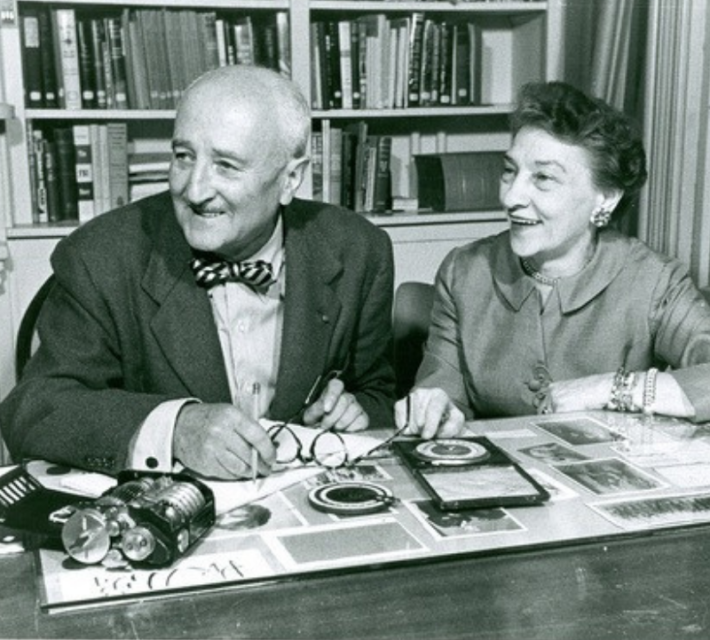 At this time, the U.S. prohibition of alcohol was in full swing, and many people throughout the nation began illegally making, sourcing, selling, and drinking alcohol. Smugglers began using encoded messages to keep their operations hidden from law enforcement, forcing the U.S. to employ code breakers to decipher these messages. Friedman began working for the U.S. Coast Guard, who were encountering encoded messages from smugglers trying to bring alcohol into the country.
In just three years, she had decoded over 12,000 messages. This gave her and the others working in the field great experience before their most important mission, which was to be WWII.
During the war, her Coast Guard team was absorbed into the Navy and began work on deciphering German communications in South America. This was amidst fears at the time that the U.S. could be attacked by Germany's allies in South America. Her team decoded over 4,000 messages over the course of the war, but much of the credit was given to the FBI.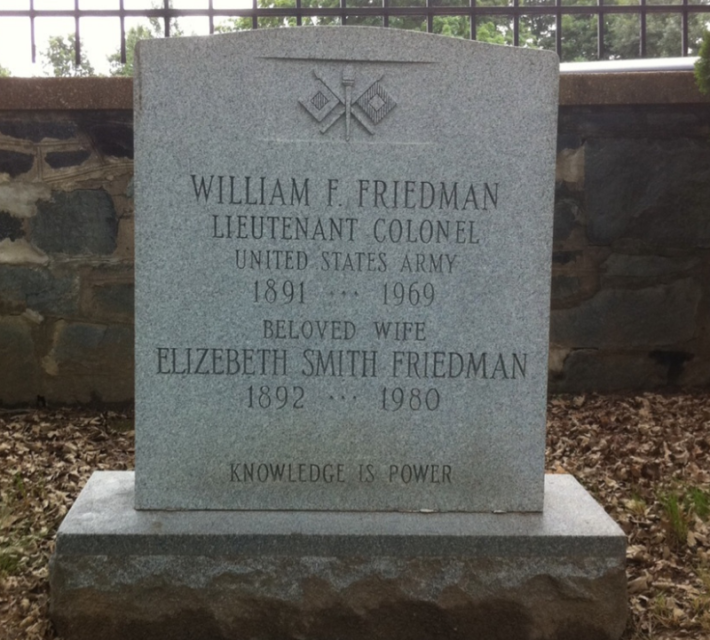 After the war, Elizebeth Smith Friedman and her husband wrote the definitive book dismissing claims that Shakespeare's work had been written by someone else. Her husband was highly recognized within his own lifetime, but this wasn't the case for Elizebeth.
More from us: The Zimmermann Telegram: Why The US Joined The Allied Powers
She died in 1980, and her ashes were spread over her husband's grave in Arlington National Cemetery.
Despite not receiving her due recognition, Elizebeth Friedman will be honored for years to come by the USCGC Friedman.