In 1895, young Winston Churchill, who was then a mere second lieutenant in the Royal Hussars, visited Cuba as an observer of the conflict between the Spanish colonial army and Cuban rebels. Like many other English officers of the Victorian Age, Churchill was curious and interested in discovering all the charms of exotic locations which he visited during his years of service.
It was how he learned to love Cuban cigars, which have always been the country's leading export product. The future Prime Minister of Britain developed a taste for two specific brands of cigars, to which he remained loyal throughout his life: Romeo y Julieta and La Aroma de Cuba.
Since then, his passion for nicotine grew to a ridiculous extent. Reportedly, his country home in Kent, known as Chartwell Manor, was stacked with an entire garrison of cigars ― between 3,000 and 4,000 of them. Placed in Churchill's study, they were neatly categorized by size, brand, and packaging. For example, he distinguished the cellophane wrapped ones from the ones that were not as "wrapped" or "naked."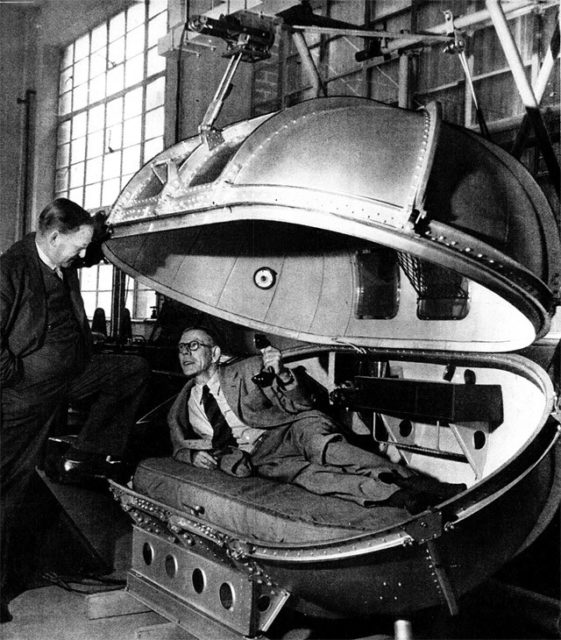 He would wear an oxygen mask on some occasions (even when he slept). Sometime in 1942 they did build a pressure chamber for him, but they couldn't get it into his plane without dissembling the tail section. The contraption was rejected out of hand – thus never used.
Cuban cigars were never cheap. Years later, one of Churchill's valets, Roy Howells, wrote a book about his service with the Prime Minister, where he described the amount of money spent on Churchill's cigars by comparing it to his own earnings:
It took me a little while to get used to the fact that in two days his cigar consumption was the equivalent of my weekly salary.
The statement illustrates just how much money Churchill was prepared to spend, just to feed his urge for Cuban cigars. During the war years, luxury merchandise – such as his beloved Caribean tobacco sticks – were almost impossible to find in England.
Over the years, the English Bulldog acquired many secret ways to indulge his passion. He was regularly supplied with vast quantities of Romeo y Julieta and La Aroma de Cuba, by numerous friends who took their role very seriously, to help satisfy the prime minister's habit of smoking between 8 and 10 cigars a day.
Various jokes were made about Churchill's smoking habit. They ranged from a newspaper cartoonist drawing the Prime Minister as a Tommy-gun wielding gangster with the inevitable cigar between his teeth to His Majesty, King George VI, commenting on the ceramic figurines of Britain's wartime leader which were created during the war as a morale-boosting effort for the general public.
According to Churchill's private secretary, Phyllis Moir, the King allegedly reacted to the inaccurate depiction of Sir Winston and his cigar:
When King George and Queen Elizabeth visited the pottery works, the King examined the Toby jugs with critical interest. 'I do not think he smokes his cigars at such a low angle,' the King remarked earnestly, thereby sending the pottery firm's executives into a hurried conference on the slant of Winston Churchill's cigars.
It comes as no surprise that the passionate smoker could not board a plane if he were not allowed to light up a cigar. On one occasion, during WWII, Sir Winston Churchill needed to travel on a high-altitude airplane flight, confined in an unpressurized cabin. He needed to wear a special flight suit together with an oxygen mask, which, of course, would make it impossible for him to smoke for a few hours. It was simply unacceptable.
The most powerful man in Britain conferred with his flight expert on the evening before the dreaded trip. Churchill requested a special oxygen mask to be made for him ― one that would make it possible for him to smoke, at an altitude of 15,000 feet (4572 meters).
His wish was granted almost immediately. On the day of the flight, a specially designed oxygen mask which contained a hole through which a cigar could reach his mouth was delivered to Churchill personally.