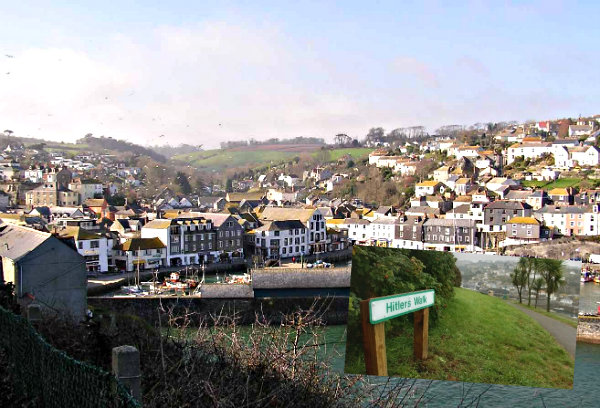 The Cornish village of Megavissey is facing backlash after it revealed its plan of reinstating the controversial name of one of the locality's beauty spots — Hitler's Walk.
The Megavissey Parish Council revealed just last month the proposal to bring back the said dubious name of one of the village's spots. It was removed a decade ago after complaints were made about it.
According to the local history of Megavissey, Hitler's Walk got its name in the 1930s. The term was used as a taunt to an unpopular town councillor during those times, Wright Harris, who had the habit of walking around the park of the village up to the vantage point above it in an authoritarian manner. This said pathway was then christened with such moniker and the village had stuck to it until ten years ago when complaints about it were voiced out.
Back to the current "to or not to" dilemma the village of Megavissey is facing, critics point out that the name Hitler's Walk is offensive to the Jewish community of the village as it is clear in its reference to the infamous Nazi dictator who saw to the death of millions of Jews during the Holocaust. They added that bringing back this name would bring great damage to the reputation of Megavissey.
As village councillor James Mustoe puts it, the negative publicity which may come from the re-institution of the controversial name may hurt the area's tourism industry.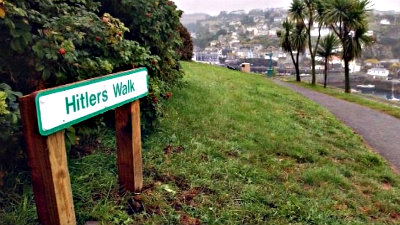 Nevertheless, locals defended the Hitler's Walk name saying that it does not, in any way honor that WWII German dictator, but it is a commemoration of the local history of Megavissey. According to Billy Moore, a pub owner in the village, Hitler's Walk is a bit of Megavissey history, it's just what the villagers call it but it is not "anti-anybody". Besides, he added, if visitors ask why the spot is named as such, there is an explanation behind it and it is not related at all to the infamous German Fuehrer.