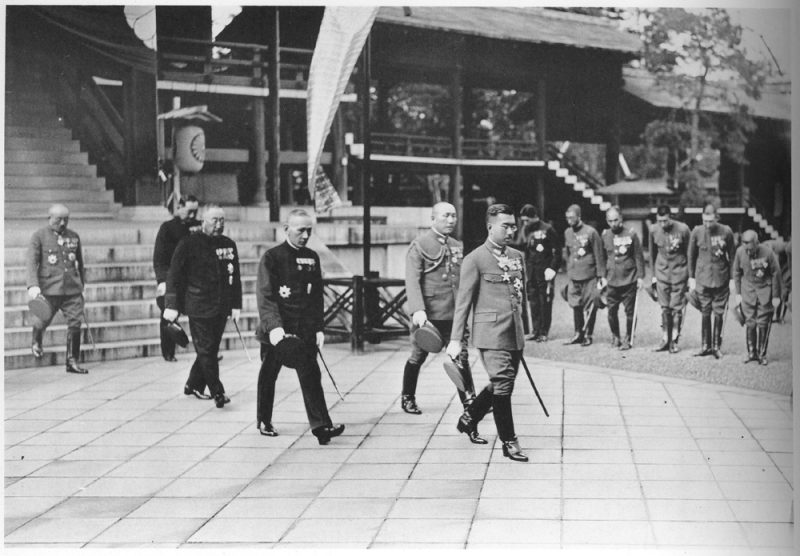 Shanghai Daily ran a story on January 29, 2014 that shed some light on how the Chinese veterans truly felt about the Japanese Prime Minister's visit to Yasukuni Shrine in December.
The Japanese Prime Minister visited the war-linked Yasukuni Shrine in December, and the act has drawn a stinking rebuke from Chinese veterans who fought against the Japanese over seventy years ago during the Second World War. Prime Minister, Shinzo Abe, was the first sitting Prime minister in seventy years to visit the temple. Both the Chinese and the Republic of Korea issued protests against the Prime Minister from going.
At the World Economic Forum in Davos, Abe justified his visit by saying that he was "praying for the souls of the departed" and it should have been regarded as "something quite natural for a leader of any country in the world" and that he did not intend to upset anyone. Chinese veterans who survived the war against the Japanese aggressors between 1937 and 1945 said they were both hurt and outraged by Abe's "absurd move and remarks."
"When I learned about his words on television, I was furious…His tone made me recall the hatred I felt toward our enemies in the battlefield," said Bao Honghai, 93, a former soldier who lives in Tongchuan City, northwest China's Shaanxi Province. Bao called for the Japanese government to move memorial tablets of the "killing machines" out of the temple, if not destroying them. "Otherwise, the shrine will continue to serve as a symbol of Japan's resurgence of militarism," he said.
The veteran can still remember the horrific things he witness during the month-long battle of Tai'erzhuang in 1938. This ended with a Chinese victory, but at the price of thousands of casualties. "We repeatedly lost our position in the daytime, and then took it back during hand-to-hand combat at night when our enemies could not use planes and cannons. Everyone joined the fighting, even cooks," Bao recalled.
There was a 500-strong special squad that dashed into the enemy camp. Each man was armed with two hand grenades and no guns. There were only a dozen or so who have survived.
After the crimes were committed, the nation has neither reflected on their mistakes nor felt grateful for the tolerance the victimized country has shown. Bao shared that his three older brothers died during the war.
"Being like this, how can it win trust from other nations?" he questioned.
Bao's sentiments were shared by Wen Shengming, a 90 year old veteran and a local in the Sunyuan township, Tongchuan City.
"The Japanese leader's visit to the shrine was unjust and has done nothing to help the war initiator gain forgiveness for its past guilt," said Wen.