Some heroes seek the spotlight; others don't.
New Zealander Charles Upham falls in the latter category even though he is the only combat soldier to win the Victoria Cross twice.
It is all the more remarkable since he was on active duty for only two years, spending 1942 to 1945 as a prisoner of war in the infamous Colditz Castle.
Born on Sept. 21, 1908, in Christchurch, New Zealand, Upham was an unremarkable student and an average athlete.  He craved the outdoors and detested schoolyard bullies.  He worked in the farming industry after graduating from Canterbury Agricultural College and had been employed as a valuer (assessors) when the war began.  Upham, then 30, volunteered immediately but refused selection as an officer believing that would delay him from fighting the enemy, but it did not prevent him from ascending the ranks quickly.  He was a sergeant when the New Zealand Division landed in Egypt in February 1940.  He applied for a commission in North Africa and in November took command of 15 Platoon, C Company, 20th Battalion (Canterbury Regiment) as a 2nd lieutenant.
In March 1941, his division was moved to Greece but evacuated to Crete when the Germans invaded in April.  Upham contracted dysentery that would afflict him for the entire month of May.
First Victoria Cross
On May 20, the Axis began its final major airborne operation of the war, dropping 3,000 paratroopers on the island to capture Crete's three airfields.  Forty-eight hours later, Upham's battalion was ordered to retake Maleme airfield.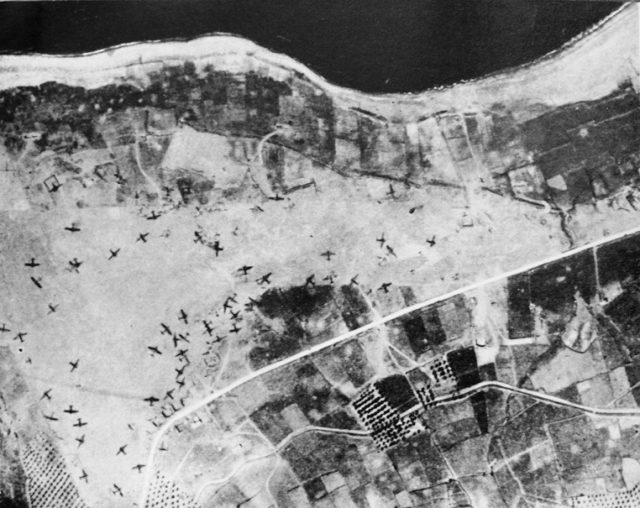 His platoon moved three kilometers under heavy machine-gun fire and was stopped three times. On each occasion, Upham used covering fire to creep within grenade range of enemy positions. After throwing his grenades, he rushed in to neutralize enemy survivors with his service revolver.  The battalion's attack on the airfield failed, and in the confusion of withdrawal, Upham ordered his platoon to retreat.  He later returned to the airfield accompanied by a corporal to lead a trapped company to safety.  In the ensuing rescue, Upham killed two Germans in a frantic battle at close quarters.
He was wounded three times in 48 hours, but despite the worsening situation for the Commonwealth and Greek forces, Upham refused to leave the front line.
On May 25, he copied his earlier feat of arms by commanding a failed counter-attack during which he was wounded in the arm while crossing no man's land to alert the rest of the company that they were almost cut off.
While awaiting evacuation in Sfakia harbor on May 30, Upham led his fatigued men in an overwhelming ambush of a German reconnaissance unit, killing 22 in the opening volley.  Forty-eight hours later, he went from Crete to Egypt, with many wounds and still fighting a horrid case of dysentery.
Second Victoria Cross
Upham's battalion was in reserve most of the next year, during which time he was promoted to captain and awarded the Victoria Cross for his valor in the Battle of Crete.  He prickled at the thought of being singled out and declined to take any personal credit for the achievement of his platoon.
By spring 1942, his unit was back in the line as part of the British Eighth Army.  Upham was superficially injured again when fragments from his own grenade clipped him during the fighting in the Battle of Mersa Matruh.  By July, he and his men were among the first troops in action at El Alamein.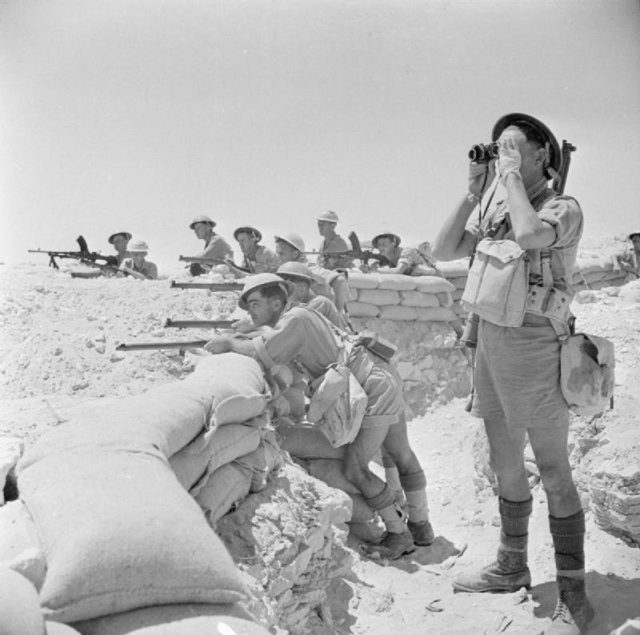 On July 14, C Company was placed in reserve for the midnight attack on Ruweisat Ridge. Charged with locating an out of touch battalion in the dark, Upham fought and then conned his way through enemy patrols while driving a Jeep.  He found the wayward unit and returned unharmed.
C Company joined the assault shortly before dawn with Upham once again leading the advance with a bag full of grenades close at hand.
During the second stage of the attack, he was shot through the arm, which broke it and left the limb useless.  Ignoring the pain, he remained in the line.  An artillery bombardment by German forces that lasted all afternoon inflicted an additional shrapnel wound.  That evening when the German counterattack came, Upham was one of only a half-dozen survivors of C Company.  All of them were taken prisoners by the enemy.
Eventually, he would be awarded the bar to his Victoria Cross for his performance in the First Battle of Ruweisat Ridge.  He would not receive the second commendation until after the war ended since he was a POW.
His injuries were so extensive that it took Upham almost a year to recover, most of which was spent in a prisoner of war camp in Modena, Italy.
In July 1943 he began the start of numerous, energetic but ill thought out attempted escapes and was transferred to Weinsberg, Germany.  More escape attempts resulted in his being moved to Colditz Castle in October 1944, and there Upham remained for most of the war.
He was eventually awarded a Mention in Despatches for his continuing and reckless efforts to return to combat, Military History Now reported.
After Germany had surrendered, he demobilized and returned home to New Zealand, buying a derelict farm near Christchurch and returned to rural life with Molly McTamney, his new wife.
The war seems not to have changed Upham, except for a deep prejudice against all things German.  He managed to elude most of the media attention that was aimed his way and lived the remainder of his life in relative obscurity.  He passed away in Christchurch on Nov. 22, 1994, aged 86.